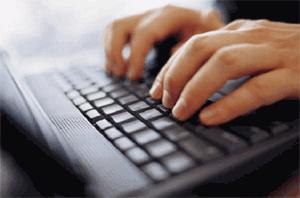 filedesc http://www.epa.gov/win/winnews/images05/0510keyboard.gif (Photo credit: Wikipedia)
Every week, I share my favorite social media articles from around the blogosphere on Creative Ramblings. Here is my list for December 17-23, 2012:
Social Media Strategy in Times of Tragedy by Lisa Buyer (Seatch Engine Watch

How I Sleep Like a Baby (While "My Team" Watches My WordPress Site) by Tom Treanor (Right Mix Marketing)

5 Tools to Grow Your Presence on Google Plus by Ian Cleary (Razor Social)

How to Make Your Prices Irrationally Attractive by Karol K (Firepole Marketing)
The Content Marketing Echo Chamber by Michael Brenner (B2B Marketing Insider)
You may also watch this excellent video featuring Christopher Penn: How Public Relations Impacts SEO.
The five articles that received the most traffic on Creative Ramblings are:
This year in review: 5 major social media disasters
Social media in violent times
Guest post: Some tips for outsourcing social media management
Content curation news: Have you heard of Kuratur?
Guest post: How small businesses can take advantage of Pinterest
For more great social media articles from around the blogosphere, visit my Scoop.it magazine.
Also, feel free to check out and join my Google+ Community: Social Media News and Tips.
Any articles you have read and liked recently? Share the links in the comment section below.
best articles of the week

This article
by Cendrine Marrouat is licensed under a Creative Commons Attribution-NonCommercial-NoDerivs 3.0 Unported License.