Last month, our bedroom dresser fell apart.  You know those cheap drawers that the bottoms fall out of all the time?  Yeah.  One of those.  
I was happy to have it go since I've been wanting some new bedroom furniture anyways.
I went on my hunt.  It took a long time to find exactly what I wanted.  And, of course, within budget.  I was determined I'd find something under 40 dollars.  It took too long, I was getting pretty tired of having my t-shirts in a laundry basket.
Then I found it.  A used dresser for $20.  It was solid, and sturdy, and had character!  I was excited!!
My hubby came home with it and said the most beautiful thing:  "it was only 5 dollars."
WHAT?!  Apparently, the owners were moving it when he was on his way and they broke the mirror that came with it.  Goodness, I didn't even want the mirror!!  It was my lucky day!
Anyways, so my five dollar dresser became this: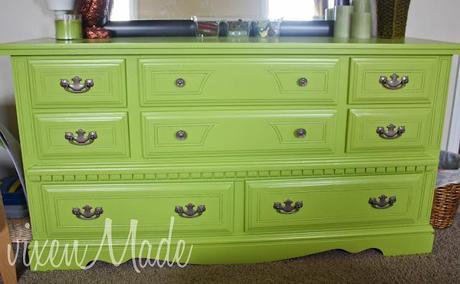 Here is the before: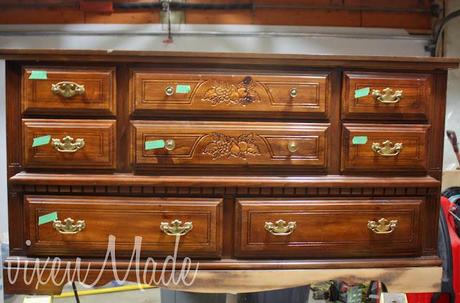 I couldn't handle the pear and grape etching, so we filled it with wood filler.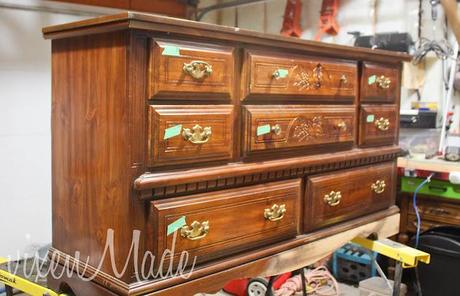 I kept the existing hardware and just painted with a color I had on hand.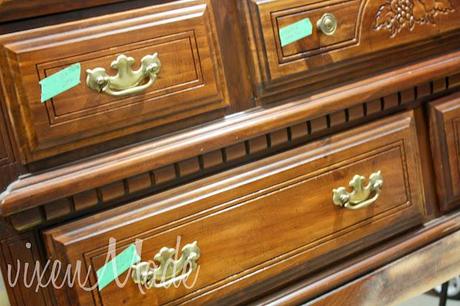 After my hubby sanded the whole thing down, he primed the entire thing.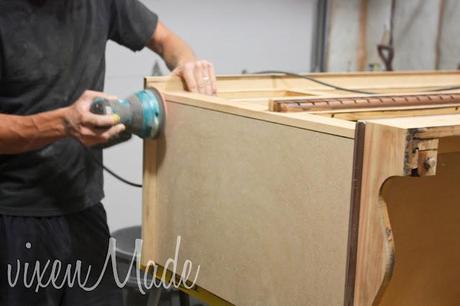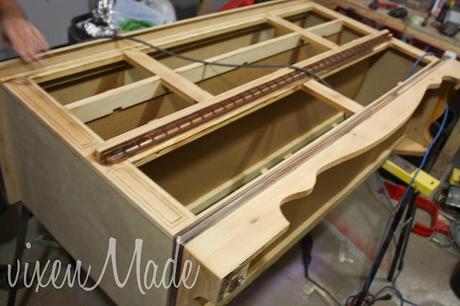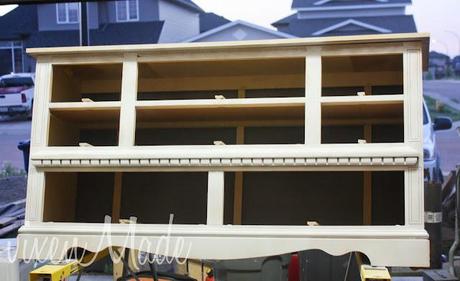 Then painted it 'English Apple'.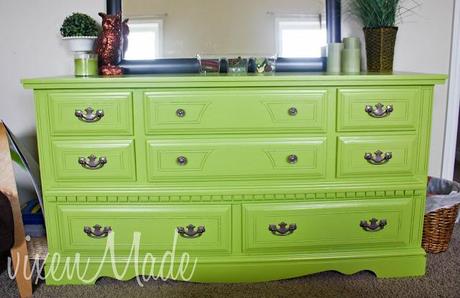 I really love it!  The color is bright and bold and it has tons of drawers for storage.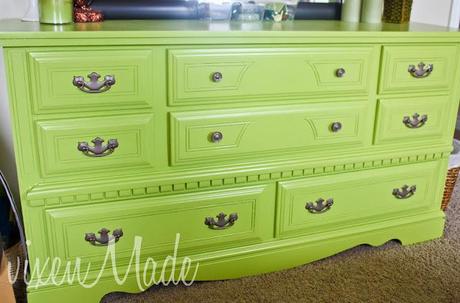 Here are the painted hardware.  I went with a metal color since our room has a lot of metal accents.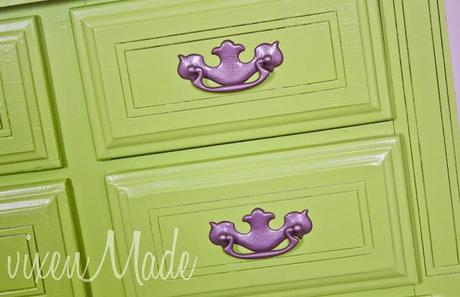 And the space where our 'fruit basket' was will never be missed!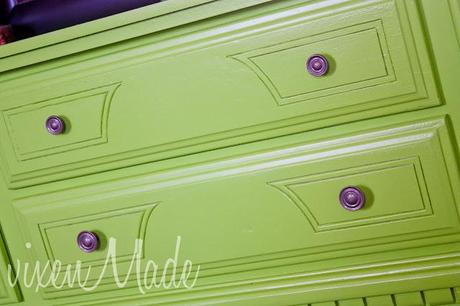 SO worth the 5 dollars (plus paint, of course).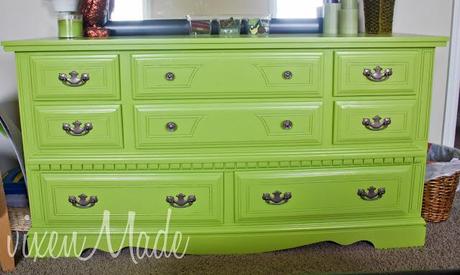 Have a fantastic week!