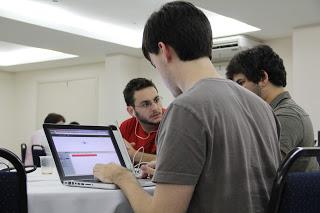 Facebook
YouTube
Think Agile
Indispensable people jump ship at the worst possible time. The surprise departure of a key staff member is inevitable, no matter how strong the financial and passion incentive. Every entrepreneur needs a succession plan early on the top three people, with a reshuffle and replacement strategy. Get to know your headhunter or freelancer.

Your rollout timetable suffers a big setback. You can't predict big quality problems, funding shortfalls, and viral events that don't work. You can and should create realistic time ranges around deadlines, and work up "what if" scenarios around your milestones. Don't succumb to blind optimism, or pressure from investors to go for broke.

A new market opportunity emerges which you can't ignore. It's not just undesirable circumstances that require big plan changes. Natural disasters or economic conditions can create new markets, or an offer to partner or merge may materialize suddenly. The agile way to respond is to research for flaws in the opportunity, and test the waters first.

Your biggest or only customer dumps you. This can happen through no fault of your own, or rapid market erosion you didn't foresee. Your Plan B should always include a diversification plan you can implement quickly, as well as an emergency "right-sizing" plan to weather the gap to some new customers or services.

Another disruptive technology trumps yours. What seemed like a winning technology, like RIM with its Blackberry, can quickly be superseded by a new entrant, such as the iPhone from Apple. Every startup needs to build and monitor their list of top competitive risks, and size the cost of a quick direction shift if the worst case happens.
Learn as much as possible personally about the problem.
Engage a qualified and diverse team, staff, and advisors.
Document the ultimate goal, so people can work backward as well as forward.
Ramp up communication to bring in outliers and spark fresh thinking.
Step back for a while to let the creative juices flow before making a decision.