Apple has embraced the traditional methods of introducing two new flagship iPhones this year. At first glance, they don't appear to be different from its previous models. But, they do have some unique features that make them stand out.
Let's take a brief look at the best iPhone XS and iPhone Xs Max features.
1. New 6.5-inch Model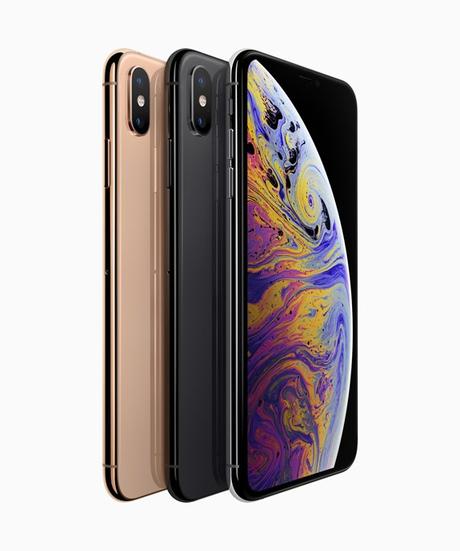 The updated iPhone X known as iPhone Xs has the same 5.8inch super retina display. But Apple introduced iPhone Xs Max with adding extra inch (6.5inch) of display in the same physical size as the plus model.
When we talk about the display it's an OLED display the largest Apple has ever put in the iPhone. Display supports to the HDR and wide colors and both displays are 458 pixels per inch. The iPhone Xs max bumps up the resolution to 2688×1242.
2. A12 Bionic Chip: First Ever 7nm Chip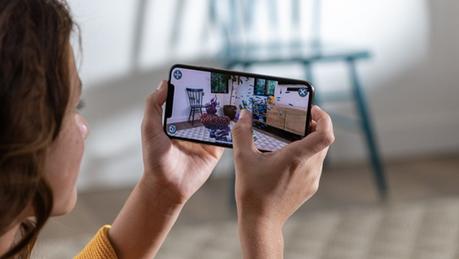 The old A11 bionic chip was terrible. But the new A12 bionic chip is significantly faster.
Apple introduced the A12 chip using 7nm fabrication. Many companies like Intel tried to achieve this goal but they couldn't achieve it for several years.
A12 bionic system in the chip include a CPU, a GPU, and a neural engine.
The CPU consist of two performance cores and four high efficiency cores, making a total of 6. When comparing with the A11, these performance cores are up to 15% faster. Also power efficiency cores are more efficient up to 50%.
The GPU consist of 4 cores and fast up to 50%. It helps to get the better experiences from games and AR experiences.
The A12 has a really amazing and powerful 8-core Neural Engine. When it comparing with the A11, A11 neural engine can perform 600 million operations and the Neural engine in the A12 can perform 5 trillion operations per second. According to Apple the app launches are going to be up to 30% faster.
Though the iPhone X has 3GB RAM, now the newly updated iPhone has 4GB RAM.
3. Smart HDR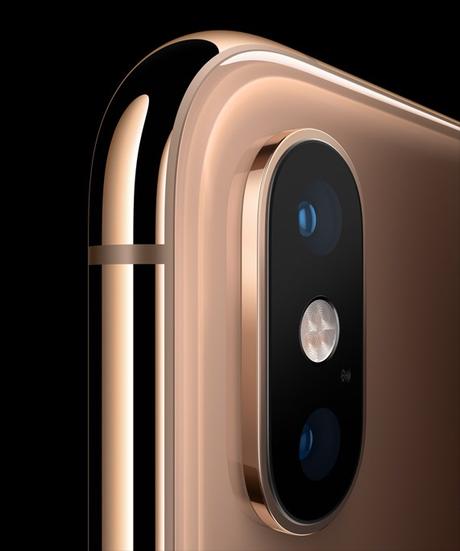 Apple didn't forget to add the most amazing tech specs of the iPhone X to the new iPhone. Both iPhone Xs and iPhone Xs Max consist of dual camera setup with 12 MP sensors with much faster.
4. A New Gold Finish
The appearance of the new iPhones comes with a surgical grade stainless steel band on the side and glass take over the back and the gold option looks like the iPhone 5s.
5. Faster Face ID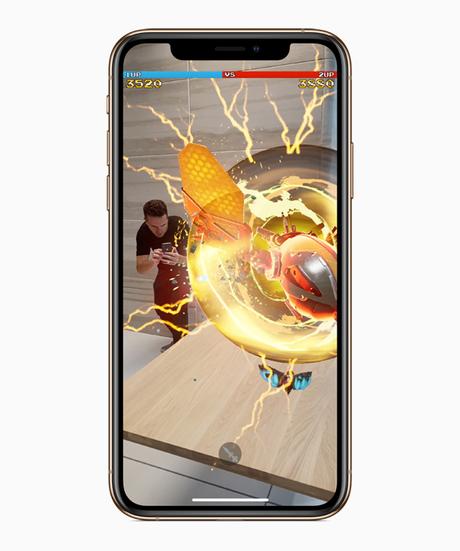 Both iPhone XS and iPhone XS max use same ID technology. But with the better Algorithms, faster secure enclave and faster processing neural engine of this two cameras and it instantly recognize the face ID.
Differences Between iPhone Xs and iPhone Xs Max
Size - iPhone Xs has a 5.8inch screen but iPhone Xs Max has 6.5 inches.
Weight - iPhone Xs weight is 177 grams while iPhone Xs Max is heavier at 208 grams.
Price - iPhone Xs Max is slightly more expensive than iPhone Xs.
iPhone Xs and iPhone Xs Max are both worth a buy if you're in the market for a new phone. But, if you already have an iPhone X, you should hold on until the next Apple release.
(Source: Apple News Room)