This week instead of the Book Sharing Monday I am participating to a Back to School Blog Hop with my fellow bloggers. We still have three more weeks until the school starts but my daughter already missed her school and she has been writing letters to her teachers. How cute!
I thought I would share a few children's books about starting to school. Some of them are for toddlers and some of  them are for older children.These  books are great if  your child is just starting to school and is nervous about the whole thing.
First up is Martha and The Bunny Brothers which we reviewed a while ago.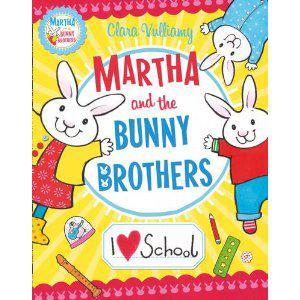 A precious book about Martha Bunny who is starting to school but sad that she is leaving her bunny brothers behind. My kids miss each other so much when D is at school. I love that this often overlooked subject is told in such a lovely way.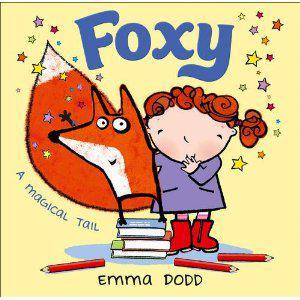 A new book by Emma Dodd: Foxy. It's the night before the first day of school and Emily is worried that she doesn't have all the things she needs. Luckily Foxy is there to help her. He can do all sorts of magic with his magical tail and eases off her worries.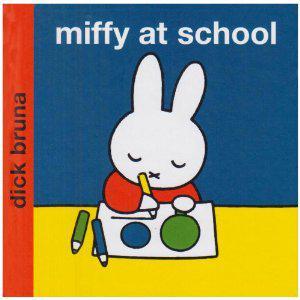 We love Miffy books here and this simple but engaging book is great for the very young to understand about the concept of going to school/nursery.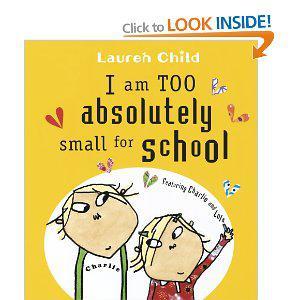 If your child is a fan of Charlie and Lola, they will absolutely love I am Absolutely too Small for School. We had borrowed this book from the library last year when D. was starting to school. As it happens Lola does not want to go school and her brother Charlie helps her come over her fears.
Last but not least, is Emma Chichester Clark's Come to School to Blue Kangoroo!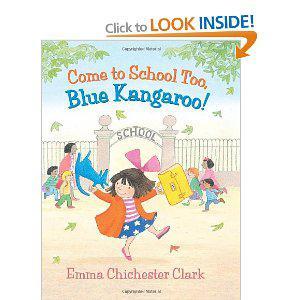 A new title in the Blue Kangaroo series from Emma Chichester Clark. 

When Lily starts at a new school she asks Blue Kangaroo to come too. Lily thinks Blue Kangaroo is worried about going but, secretly, he can't wait to explore and try new things. 

We just received this book and it is Defne's favorite. She loves the story but she equally loves that the little girl in the story, Lily, looks like Defne! We will be sure to check out the other books in the series.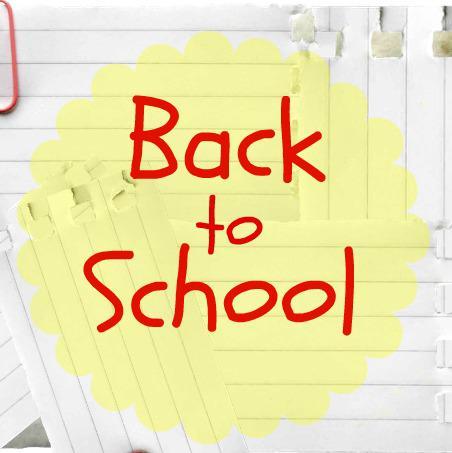 Co-hosted by:

The Educators' Spin On It 

:  

The Usual Mayhem 

:  

Mama Pea Pod 

 :  

Projects for Preschoolers 

 : 

Playdough to Plato 

:  

Edventures With Kids 

: 

 Smiling like Sunshine 

:  

Kindergarten & Preschool for Parents & Teachers 

: 

Mommy and Me Book Club 

:  

Boy Mama Teacher Mama

 : 

Sense of Wonder




Disclaimer: We received some of the books for review purposes. However we were not under any obligation to write about them. This post reflects our true and honest opinions about the books.