What's the one thing that always seems to smash your budget each month?
Well, yes you have the answer here is Groceries! Shopping groceries is not a very easy and simple task but it takes a lot of time and focuses to buy same things, again and again, every month as you are using it daily. There is no one here reading this who don't have to worry about groceries. Is their anyone?
Every year when the budget changes we keep our fingers crossed on most of the basic and daily groceries as we cannot skip those items but have to buy it no matter how costly they have got.
New budgeters are often astounded by how much of their hard-earned money goes on shopping grocery in a single month. Looking at our income and budget we plan to shop what groceries would be necessary to buy. When you make initial cuts to the food budget on the list, it can be hard to really scale back the amount you're spending on every grocery trip. This calls for preparing the budget of groceries well in advance. Also, not to mention the challenge of juggling food expenses, meal prepping, and making sure you're not letting the food go to waste.
Here are few ways that can help you can trim your food budget. These steps are explained by some of the best Chef's. Before, you check in below make sure you buy essential groceries easily without wasting your energy. You can check Lazada as it offers some of the best groceries items at very reasonable prices too with its exciting offers and discounts.
---
Let's look at what Chef has stored in for you…
Chef Karl Worley 3 Points To Note!
Chef Karl Worley is a famous Chef famous for his 'Biscuit Love' hails from the southern Appalachian Mountains. He learned cooking from his grandfather and crafted his skills on many memorable dishes.
1. Prepare breakfast for Dinner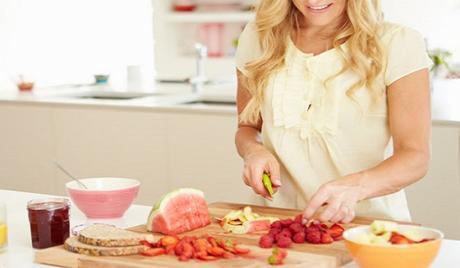 If you plan to cook a breakfast food for dinner then you could save a lot both in terms of money and energy. It is a great way to make your groceries extend your whole month.
Karl also points out that breakfast is typically an inexpensive meal to prepare. He says, "The meats are moderately rich and you need very little of them". As eggs are used mostly for breakfast which cost not so high. With it, you can also prepare many different dishes like omelets, fry eggs, boil eggs, frittatas, and quiche.
2. Shop the outdoor edges of store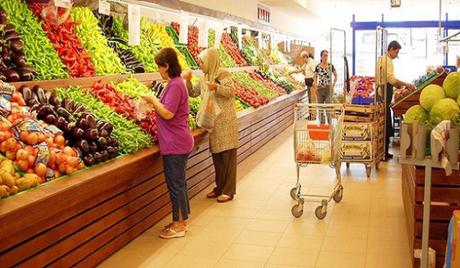 The inside passages of the grocery store are mostly prepared of the processed food that can crash your budget. Preferably, you can shop the outer edges of the store like if you want fresh fruits and vegetables, grains and beans. Then, you can shop at the outdoor edges of the store and watch for the nutrient-dense items that are fresh and seasonal food.
You can go to a shop and purchase the groceries you wish to buy. By choosing the groceries at the outside perimeter of the store, you can shop early and save money.
3. Purchase the Grains in Bulk
One of the best things and important component to stock up on is dry grains. These grains are versatile in all sorts of recipes and can help you keep up with the stock amount. You can prepare several dishes and recipes from it and can let it extend to your whole month.
Mix it up and buy a variety of quinoa, barley, rice, and even grits. These ingredients can really help fill up the whole dish.
Chef Andrew Little 2 Points To Note!
4. Do not Waste
Actually, by wasting food items can stock you heavy over your budget. If you utilize everything and prepare every dish efficiently by using each ingredient nicely and in right amount then you could easily save in most of the money over grocery shopping.
For example, you can roast the chicken whole and cut it up into one meal. Also, this will help you in saving the leftover meat and can make another dish with it like a chicken salad for another meal. Thus, as a result, you can prepare three meals of a single chicken.
5. Buy Seasonally and Preserve everything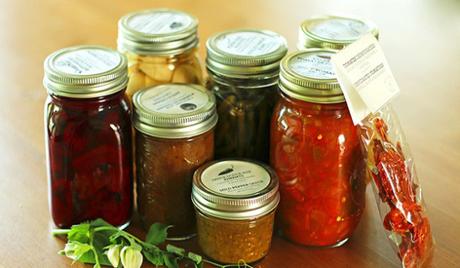 Another helpful tip that Chef Andrew shared with us is to buy vegetables when they're in season. If we buy some of the groceries which are seasonal such as some fruits, vegetables and any other ingredient which are seasonally available as at that time they are at a lower rate. This you can do to preserve at peak flavor.
Also, you are bound to get a better price since the market is flooded with that particular item. For example, you can buy a box of pasta at lower prices and can pull a container of your homemade tomato sauce off the shelf.
---
These secrets shared by Chef will surely provide you better insight and can help you save your money while shopping groceries!