Where you want to spend your Christmas holiday in UAE? We give you a few places suggestions, choose the best place and plan out a delightful time vacationing at some high-end places!
You better watch out, you better not cry, the schools have shut their doors, we're telling you why – Santa Claus is coming to town.
The Christmas poem is all making us go excited for the upcoming Christmas and during the Christmas we hope to find a place where we can spend our joyous time. This is the time when we are all on holiday and many of you must have already started planning out places to explore like the best city/beach/mountain resort. The possibilities to celebrate the festive month is endless, so in this post, we are bringing you down some places options to spend your Chrismas vacation. Better be quick and book in advance some best places online!
For UAE residents, a white Christmas is like a dubious thought or an unfulfilled desire. The days you spend here, depends on where you have come from and how serious you are for a beach time or adventure time.
Land in UAE by booking your flights from Emirates and Cleartrip to enjoy huge savings on your booking. So, look here below some best place suggestions where you could make your Chrismas – the best time of the year!
Outing In the desert!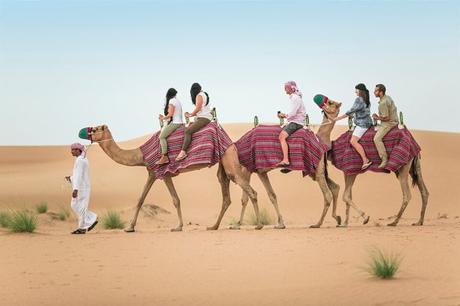 One of the best choices we really cannot imagine to celebrate Christmas is in the desert. Celebrating Christmas in the Red planet near the surroundings of the Al Wadi resort is the most exciting thing to imagine, you will be pulled up in your own personal villa and a private pool is probably the best thing to presume.
Recently, the Ritz Carlton group has taken over the 500-hectare wildlife nature reserve that claims universal Arabic features and comprehensive luxury. To top your experience, there are beautiful and attractive places that make your vacation more creative. To enhance your experience such as falconry, archery and wilderness hiking is down to earth and one can enjoy a hearty meal at the Farmhouse with a nice menu and multiple food options spurred by local, quality produce. It's unimaginable.
Stay In a Ras Al Khaimah island resort!
Have you ever thought of a Christmas holiday in a resort? If not, then you must plan it in UAE and book your accommodations using Cleartrip Coupon Codes near Al Marjan Island. On Christmas Eve, the Rixos Bab Al Bahr's will act as Santa's supporters and they handle out the guest's special room.
The island is mixed with the hotel chain's ultra-all-inclusive staycation opportunities. Probably, this would be the best choice for everyone to spend your vacation.
Visit On Yas Island!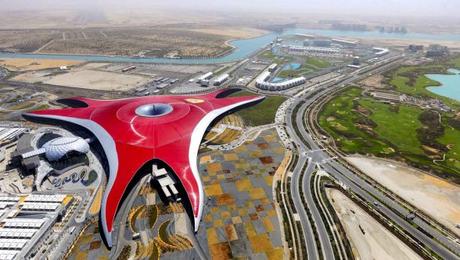 The Abu Dhabi island is developing and is transforming itself into a magical island. The magical winter wonderland includes some great festivities at the Yas Mall where you can play with snow at Yas Merina, enjoy the Winterfest at Ferrari World Abu Dhabi; and the 'Winterland Carnival' at the du Forum. All these places offer the best time and even many celebrities including Katy Perry's New Year's Eve performance was at the du Arena.
You can book your tickets now using Emirates Coupon Codes as the party will continue until December 31 and it is better than you hurry up before all flights are booked.
Enjoy On The Palm Jumeirah in Dubai!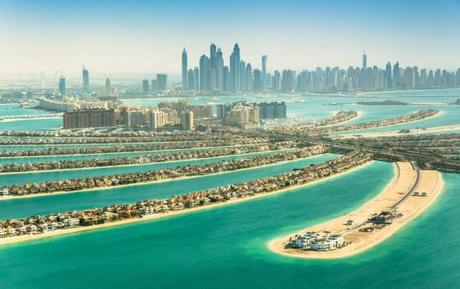 Have you been to Dukes hotel on The Palm? Visit here and keep out all your stress out of the festive season and have a great time in a room that includes facilities like breakfast, a delicious brunch in the Great British Restaurant, where a legendary turkey will be served with all the embellishments. Also, it offers a whole lot of culinary delights and offers us a resort to make your trip more enjoyable.
Experience the primitive beaches of Al Aqah in beautiful Fujairah!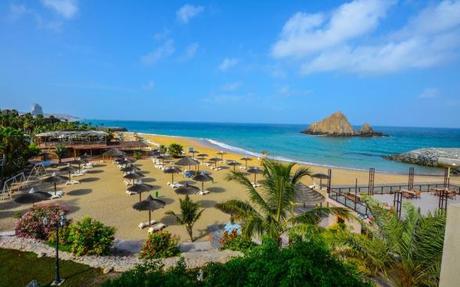 The Al Aqah Fuji is perfectly placed between the Hajar Mountains and the Indian Ocean, to experience some peaceful time and to enjoy the Fujairah Rotana Resort & Spa then you can visit it located near 90-minutes from Dubai and probably the place is worth it.
During the festive month like Christmas, you can spend some quality time with families and enjoy great value and deals online.
So, let the fun begin in UAE and get ready to experience some grand celebration during Christmas time.