Counter-depth refrigerators are growing in popularity, and it's not difficult to see why. With their ability to integrate seamlessly into an existing kitchen design and provide the near-flush look of a built-in fridge, counter-depth refrigerators offer a luxurious look for a lot less.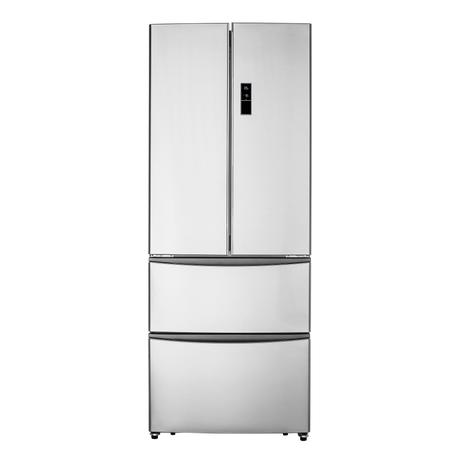 When it comes to choosing a counter-depth refrigerator for your home, there are several important things to consider. In addition to different configurations, finishes and features, there's also the not-so-simple task of picking a reliable refrigerator brand that will last a long time and not cost you a fortune in repairs.
While all the major appliance manufacturers offer counter-depth refrigerators, they aren't all created equal. Here are the best counter-depth refrigerator brands of 2019 that promise to serve your family well for years to come.
1.) KitchenAid
KitchenAid burst onto the scene a hundred years ago with the launch of its iconic stand mixer, and the appliance brand hasn't slowed down since. Today, KitchenAid has evolved to offer a wide range of major kitchen appliances, from wall ovens to refrigerators and much more.
KitchenAid counter-depth refrigerators are well-known for their quality craftsmanship, reliability, and attention to detail. Although there are several models that will surely suit your family's needs well, the KitchenAid KRFC300ESS is one that definitely deserves your consideration.
Best KitchenAid Counter-Depth Refrigerator: KitchenAidKRFC300ESS - Coming in both stainless steel and black stainless steel, this KitchenAid counter-depth refrigerator is in a class of its own. This french door refrigerator is packed with sophisticated features, including a dual-sensor temperature system, full-extension drawers, humidity-controlled crisper drawers, and much more. It's also ENERGY-STAR-rated, so you can save money by lowering your utility bills.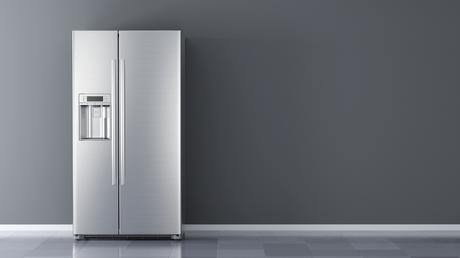 2.) LG
The LG brand has grown increasingly popular over the years, and for good reason. The South Korean-based appliance manufacturer consistently earns high marks for many of its appliances and has a solid track record for making dependable, high-quality refrigerators.
In fact, LG was recently ranked highest in customer satisfaction by a J.D. Power 2019 kitchen appliance satisfaction study for three types of refrigerators: side-by-side, top-mount, and french door refrigerators. It's worth noting that all three types of refrigerators are available in counter-depth options.
Best LG Counter-Depth Refrigerator: LG LSXC22396S - This stainless steel side-by-side refrigerator from LG features InstaView Door-in-Door technology, which allows you to peek inside after knocking twice on the access door. Perfect for big families, this large-capacity, energy-efficient refrigerator has all the features you need, including child lock, integrated ice/water dispenser, a door alarm, and low-decibel operation.
3.) GE
Known for its long-lasting and reliable home appliances, GE has been a trusted appliance brand in America for more than 100 years. While they're more commonly praised for their high-end wall ovens, don't discount GE when shopping for a new counter-depth refrigerator.
From french doors to side-by-side stainless steel, GE counter-depth refrigerators have every possible feature and configuration you could want. One model you should make particular note of is their GE PYE22PSKSS, a counter-depth french door refrigerator in stainless steel finish.
Best GE Counter-Depth Refrigerator: GE PYE22PSKSS - The epitome of modern luxury, this high-tech counter-depth refrigerator from GE pairs with Geneva, Amazon Alexa's virtual assistant. You can ask Geneva to get the coffee going in the morning (via the refrigerator's Keurig K-Cup Brewing System) or turn on TurboCool to restore the interior temperature of the fridge after repeated openings. It also features temperature-controlled drawers, quick-space shelving, and LED lighting.
4.) Whirlpool
If you value style, functionality, and reliability in a counter-depth refrigerator, look no further than Whirlpool. The appliance brand--which owns KitchenAid and Maytag, among other notable brands-is known for releasing attractive appliances with stylish finishes and advanced technologies.
Whirlpool refrigerators are commonly ranked as some of the most reliable refrigerators around, making them an optimal choice for any mid-range kitchen remodel. For a steadfast counter-depth refrigerator, you can't go wrong with Whirlpool's WRS571CIHZ side-by-side refrigerator in stainless steel finish.
Best Whirlpool Counter-Depth Refrigerator: Whirlpool WRS571CIHZ - Featuring finger-print resistant stainless steel, this sleek side-by-side counter-depth refrigerator comes with the usual bells and whistles you'd expect from one of the most trusted kitchen appliance brands. Whirlpool proves that it pays close attention to the smallest details with features such as an LED night-light to help you find water and ice at night or hidden hinges to help you achieve a seamless, integrated look.
5.) Samsung
Although the Samsung brand is synonymous with high-tech electronics, the company has clearly extended its innovative spirit to its home appliances division. With their eye-catching designs and sophisticated features, you likely won't regret outfitting your kitchen with a Samsung refrigerator.
Which Samsung counter-depth refrigerator is best? While there are plenty of worthy options, one model you should consider is the Samsung RF23J9011SG counter-depth french door refrigerator in black stainless steel.
Best Samsung Counter-Depth Refrigerator: Samsung RF23J9011SG - Boasting 22.5-cubic-feet capacity, this Samsung counter-depth refrigerator claims to hold up to 23 bags of groceries. It has a versatile bottom-right drawer that can be used as a freezer or additional fridge space, as well as a triple cooling system to maximize food freshness.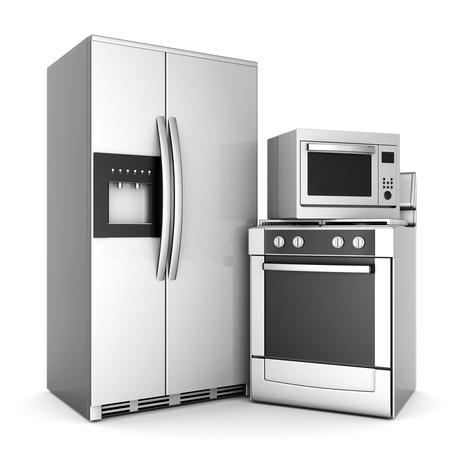 The Takeaway
Getting a new counter-depth refrigerator is exciting but also incredibly daunting. With so many appliance brands to choose from, it can be tough to know which one to put your trust in.
While reliability and quality can vary by the specific make and model, these brands are generally a safe bet for counter-depth refrigerators. Once you whittle down your options to a few select brands, you'll probably find it easier to buy a counter-depth refrigerator with confidence.