It's that time of week again...I'm linking up with Lauren for High Five for Friday :)
Here are 5 highlights from my week: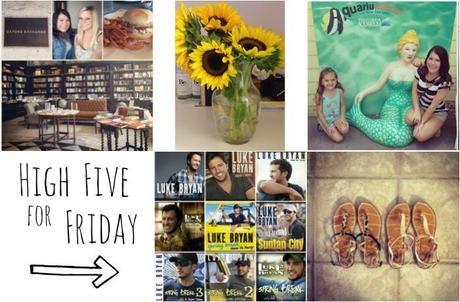 1. Sunday my blog friend (turned real life friend!), Kathleen, visited me in Tampa :) We got lunch, walked around downtown, and spent hours catching up. She's starting her teaching career this year and I'm so excited for her (and yes, I plan on bombarding her with questions when I start teaching).

2. I got home one day and these were sitting on the counter waiting for me. Adam knows that I love sunflowers. How can you not be happy when you look at them?!

3. I took my little cousin to the aquarium and we had a blast! I hadn't been in a few years, so it was fun to refresh my memory. And I loved watching how her brain processed everything. She's really smart for a 6 year old!

4. Obviously y'all know I have to include this one. Luke's new CD came out this week! I'm loving it so far. My favorite songs are "Beer in the Headlights," "Play It Again," "Dirt Road Diary," and the bonus track "Sunburnt Lips." If you bought a copy from Target, there were 4 bonus tracks included....win!

5. Speaking of Target, I got these 2 pairs on sandals on sale there this week. And not only are they super cute...they're so comfy. It's like walking on a cloud.
If you follow me on Instagram, you've seen ALL of these already. Oops ;)
Anyway, happy weekend, lovelies!

Oh, and because this is just too precious not to include in my post, here is the most adorable picture of Buck. LOOK AT HIS TONGUE. I can't.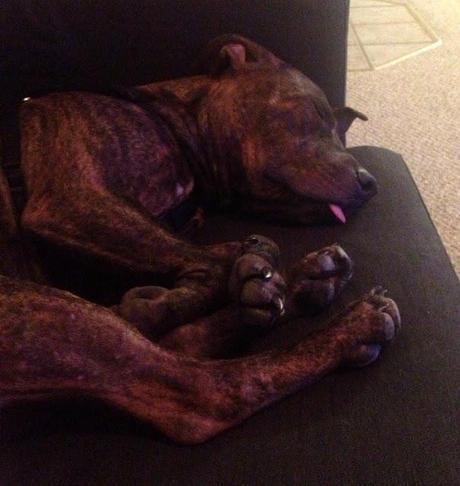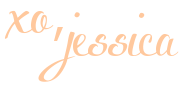 lovelylittlethingsblog.com