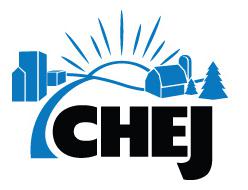 In its fourth annual edition of the PVC-Free School Supply Guide, the Center for Health, Environment, and Justice (CHEJ) provides a list of items that are non-toxic and free of polyvinyl chloride (PVC), a precusor to vinyl chloride and a known carcinogen. According to the Environmental Protection Agency, "VC is an ozone precursor and known carcinogen that is also linked to neurological disorders. To reduce the total amount of vinyl chloride entering the environment, EPA increased enforcement against the polyvinyl chloride manufacturing industry, which is responsible for the majority of vinyl chloride emissions in the United States."
The guide from CHEJ, available electronically as a PDF, contains information on products ranging from backpacks to school clothes. Manufacturers and retailers are listed in the guide. In addition, there is information on where to find these supplies. Among the largest sections of the guide are those for academic supplies (think notebooks, pens, etc), electronics, and lunch supplies like lunchboxes and reusable water bottles.
To help educate children about PVC, CHEJ has created a website for kids to help identify and inform about the harmful effects of PVC.
[Image source]