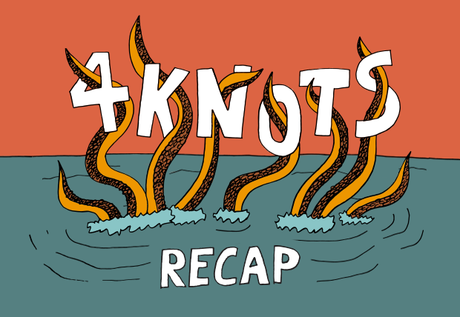 Photos by Makena Cummings
Playlist

This past weekend, New Yorkers eagerly headed to Pier 44 for the Village Voice's annual 4Knots festival. It was the perfect day to spend gazing over the Hudson River and jamming to some of the best indie rock bands of the moment. Though we were in broad daylight, easily heard by passing boaters and park goers, it felt like we were all part of some secret club. We were unified in some way by our common love of raw indie sounds..
The lineup was excellent, but some scheduling confusion resulted in a small turnout for the beginning bands Surfbort and Heaven, though they played with no less enthusiasm. Happyness mesmerized the crowd with their chill and heavy rock sound. They were followed by Screaming Females who jolted everyone to attention when lead singer Marissa Paternoster soundchecked by doing her signature scream into the microphone. After their high-energy set was over, I felt truly influenced by a punk rock band that means serious business.
I have to say, Twin Peaks put on my favorite show of the day. These baby-faced guys know how to rock out, even to the point that frontman Cadien Lake James fell on top of his amp and knocked over his microphone. He continued to play as if it was simply a part of the performance and made a triumphant rush to bandmate Jack Dolan's mike to keep the music going.
Stephen Malkmus and the Jicks drew a fairly large crowd and after the thrill of Screaming Females and Twin Peaks, their set was a much-needed breather of chill 70s guitar licks. It was Super Furry Animals, though, who closed out the day with the most unique and memorable set. This was the band's first performance in the states since 2009 and they made sure to showcase their quirky, neon vibes. They took the stage in white jumpsuits and ended it in full-on furry animal costumes. The set included cue cards for the audience, bok choy, and an alien helmet accompanied by heavy, methodical beats that I felt for days following.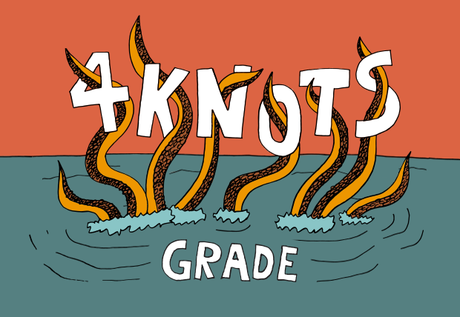 Overall I give this festival a

  . Every band played well, it was a beautiful day from start to finish, and a great way to spend a summer Saturday.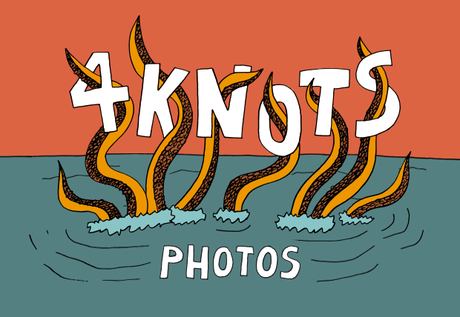 Happyness




Heaters





Heaven





Meatbodies









Mikal Cronin








Screaming Females









Stephen Malkmus and the Jicks











Super Furry Animals

















Twin Peaks