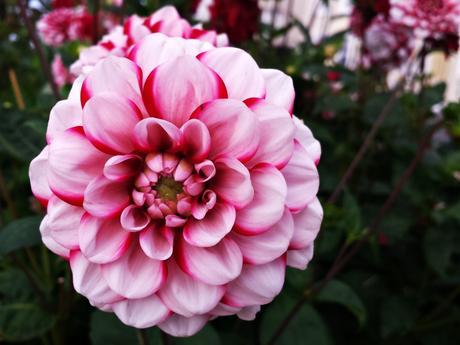 Hello! I'm so pleased to be able to bring you this week's links. Relax and enjoy.
On Discipline

from Minimalist Meditations (a new

blog

started in January 2017). Written by Jessica Dang, whose other

blogMinimal Student

really inspired me to downsize, this is a wonderful essay to motivate you when the minimalist path gets tough.

A critical look at moderation, Reconsidering Moderation

, from Minimal Wellness.

Mum happened to catch Songs of Praise from Tenby

, which featured a trip to

Caldey

island and an interview with one of the

Cistercian

monks. It felt like I was back there...

This post

from Sarah of My New Roots is much more than a recipe post and is well worth a read if you're a vegetarian and/or interested in nutrition and well-being.

How I love the Indie Projects

and now they've introduced us to Florence and the Morgans, see more on this video from

Explorer Buddies

. Great outdoor adventures and small space living from the UK. 

I love this Vancouver house from Small House Bliss

, in particular the use of wood. I smiled when I saw the location of the washing machine and drier and knew

Kirstie

would approve.
Keeping the links down to six this week as I'm in the process of helping our youngest son pack for uni (he's off on Saturday). He's so calm and being very moderate in the amount of possessions he's taking, which is helping. 
Have a great weekend xo