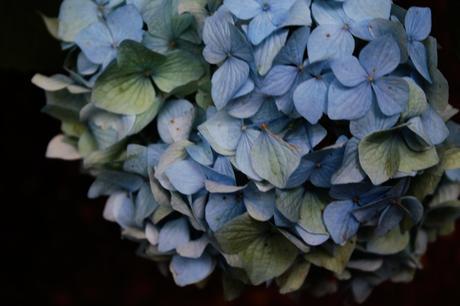 How are you? I'm settling back in after breaking my blogging silence yesterday. Thanks so much for visiting here and for your kind comments. Relax and enjoy my latest round-up of links.
I'm so pleased that Meg Wolfe is back over at The Minimalist Woman. There are several interesting posts to read since she "rebooted" her blog in January. If you haven't got time to browse her site, I'd recommend reading the post, The Existential Minimalist. I'm very interested in her suggestion that "our very existence is a rebellion against the snares of consumerism."
What if All I Want is A Mediocre Life? by Krista O'Reilly-Davi Digua at A Life In Progress. This post went viral last year but it's worth reading if (like me) you missed it the first time.
Building a Capsule Wardrobe on a Budget via Jodi Goldman. I like her rule of 3 and her recognition that shoes and bags are important in creating a totally different look.
Great advice on how to shop well at thrift stores or charity shops by Vareena Erin from The Green Closet, via treehugger.
Another option for ethical clothes shopping is eBay. I enjoyed these 5 good tips from Mel Wiggins.  
A timely reminder of how transient our belongings and homes are: Simplifying After Tragedy Strikes over at Becoming Minimalist by guest writer, Sandy Krepps. The comments are very thought-provoking too.  
I discovered via Julie's blog, lovely gray day, that Leo Babatua from Zen Habits has started to post occasionally on his other site mnmlist.com. His minimalist site resonates calm and there are some great new posts to read such as just two pieces of bread. Julie has a great blogroll by the way.

I love Gay Cioffi's style, as seen on A Cup of Jo.

This video, remember why by Amanda Sandlin, is beautiful.

Pasta e Ceci, from Eat Like a Girl, looks yummy and it's easy to adapt to a vegetarian dish. You'll need to scroll right down the page to find the recipe!
Be happy xo