In the 1980′s, Fleetwood Mac member and successful solo artist Stevie Nicks was at the top of her game. However, she was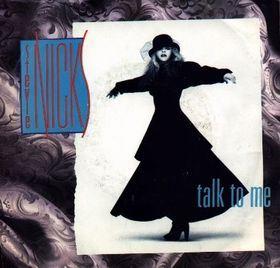 hiding a rather heavy cocaine habit. By 1985, when her bestselling Rock A Little album came out, it was having an effect on her overall performances.
Nicks is usually known for being a mystical-womanlike figure when it comes to her image and overall sound. This is what keeps her fans coming back for more. However, this is not so with One More Big Time Rock & Roll Star, the b-side to Nicks' hit single Talk To Me. 
One More Big Time Rock & Roll Star is void of any of the mystical greatness that made such ballads as Leather and Lace, Two Kinds of Love, Outside the Rain, and even 2011′s Secret Love great.
This song was meant for the Rock A Little album, but didn't make the cut and for a good reason: it simply doesn't measure up to Nick's previous solo work.