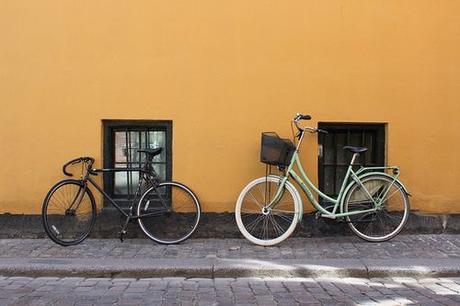 Every week I like to share wonderful reads and resources to inspire simplicity, mindfulness and living well on less
I dropped a size on the anti-ageing diet

, via The Telegraph, sounds like a sensible way to shed a few excess pounds (scroll down to the bottom of the article for the check list).

This

book

looks interesting. I think it could bring a lot of pleasure year after year. A buy to last book, I guess.

Lonely? 5 habits to Consider to Combat Loneliness

. Good advice for anyone, from Gretchen Rubin.

I love this film and Alan Rickman will be missed:

Alan Rickman plays the cello in Truly, Madly, Deeply

 via The Strad.

I've made notes on this one,

12 Things Confident Women Do

, from Well Made Lives (not gender specific advice, in my opinion).

I love Wildacre blog and the hellebores in

this

post. Snowdrops and hellebores brighten January, which has to be the longest month.

Less is more and small is beautiful I still believe. This

home

, via My Scandinavian Home, oozes charm and calm.
I hope you enjoy this week's compilation. I'm juggling blogging with teaching almost full time at the moment and the planning and marking are winning - just so you know where I am if I miss a post. Have a lovely weekend, friends xo
image