TAKEAWAY: This is part 13 of my occasional series 40 Years/40 Lessons, which I call a "sort of career memoir" capturing highlights and reminiscing about what has been a spectacular journey for me, doing what I love most.  Today's segment: all about the importance of dreams.  PLUS: One week later, we show you the first week's front pages from the Moscovskiye Novosti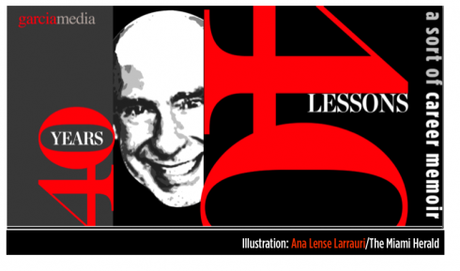 Illustration by Ana Lense Larrauri/The Miami Herald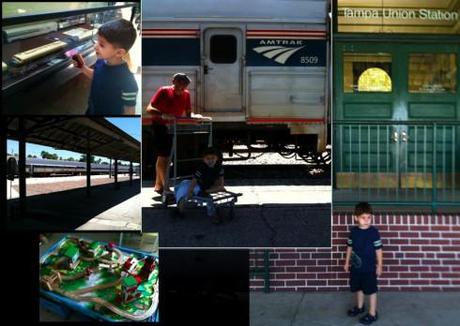 This is the day I took my grandson Frankie to a real train station (in Tampa, Florida) and he was mesmerized: dreams, fantasy and reality arrive with the Silver Meteor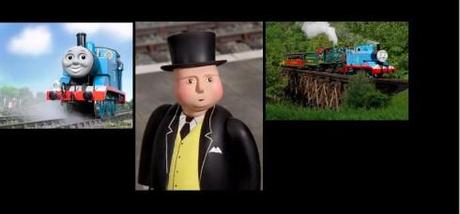 Thomas the Tank Engine: don't hesitate to board the train of dreams
When I am home I spend considerable time playing trains with my grandson Frankie Barravecchio, soon to be 4 years old.  Frankie, like many other boys his age worldwide, is really a devout fan of the series Thomas the Tank Engine.  The fact that as a little boy I also had a fascination with trains helps here.
And so, as soon as I get home I set up the track in the middle of my family room and get a few of the cars on it.  Yes, I keep a set of tracks and cars in my house, so that Frankie does not have to cart all of those tracks and train cars with him (although inevitably he arrives with his hands full).  When we play trains, Frankie and I dream together.
As the Thomas the Tank Engine story has it, it is always a beautiful day in Sodor Island, where the action takes place.  No hurricanes. No tsunamis.  No rain.  Which is good, because it sets Frankie and me onto our role playing with a good outlook.  You see, 4-year-old boys like Frankie dream big and not necessarily while they sleep.  For 4-year-old, the world is a lot of dreaming, with a good amount of fantasy.  One does not have to try very hard to fulfill the dreams of little 4-year-old boys.  Indeed, if I put any old hat on my head, I immediately become Sir Topham Hat, the burly boss for all the train cars.  If I put on a green tie around my neck, I turn into Percy, the green car.  And so on.
It is just too bad that so many of us stop dreaming just about the time we reach a certain age.
I am a firm believer that dreams can take us to the next station.  They have taken me.  And, again, I do not mean those dreams that happen while you sleep, which, if you are like me, you barely remember upon waking up.
I am referring to the kind of dreams that we create while we are wide awake.  Those are the dreams that can go from abstract to specific, the type of dreams that sometimes become reality.
When people ask me if I ever expected to have the type of career that I have been fortunate enough to have, and for which I am thankful, I respond that I had no plan as such.  My compass did not specify north, south, east and west.  My compass had dreams as its four foundations.  And those dreams never allowed me to get lost. I always dreamed big, even in the worst and darkest days of my life. I did not dwell in the dark caves of anxiety and despair, not at all; instead, my dreams always led me to a place where there was light. They still do.
And this is where I learn from my grandson Frankie and my other 10 grandkids.  Perhaps I can play trains with Frankie because there is still a child within me, one that I hope never leaves me.
Indeed, that child inside of me allows me to dream still today; to dream big; to dream not in terms of specifics, but, instead, of good things in store, whatever they may be.
For me, the birth of each of my grandchildren has been an occasion to dream big.
For me,  the start of each project is an occasion to dream big and even though I am now beginning my project #571, the dreams for it as big as those of the 29-year-old who tackled his first project.
For me, the arrival in a new city is an occasion for dreaming of what can be.
Furthermore, although I do not have any scientific data to back this statement: some of the most engaging, successful and positive people I have met worldwide in my 40-year career were big dreamers.
How do I know?  Simply because we dreamers share our dreams, and not necessarily in specific detail. Dreams are powered by and lead to a passion for what we do.
Show me a positive, self assured achiever and I bet you there is a powerhouse of dreams behind him/her.
In reality, it is not necessarily a beautiful morning in Sodor Island all the time, but it helps to tackle the stormy ones when one arrives with a dream.
By the way, as we started this segment with a story about my grandson Frankie and his love for trains.  Although I make videos of train stations worldwide for Frankie, and send them to him, he had never seen a real train in his life. It was all about fantasy and dreams.  So one day six months ago I surprised him by taking him to the Tampa Rail Station just when I knew the Silver Meteor from New York City would be arriving.
One of those moments when fantasy and dreams meet reality: Frankie was speechless when that long snake of a train arrived; he had to touch the tracks; he had to pick the pebbles between the tracks; he had to get into one of the cars and inspect it (I got permission to do so).
And, of course, on the way home, I thought that perhaps our REAL train experience might take away some of Frankie's ability to fantasize about Thomas, Percy, Rosie and Diesel 10.  After all, he had sampled reality.
But, of course, not. I should have known.  Reality/dreams/fantasy mix like chocolate powder with milk for little boys of a certain age.
Count me in as one of them.
Memorable dream quotes
We all have our own life to pursue, our own kind of dream to be weaving. And we all have some power to make wishes come true, as long as we keep believing.
- Louisa May Alcott
"
You see things; and you say, 'Why?' But I dream things that never were; and I say, 'Why not?'"
-George Bernard Shaw
"
Dreams are like stars…you may never touch them, but if you follow them they will lead you to your destiny."
 -Anonymous
"
You are never too old to set another goal or to dream a new dream."
-C.S. Lewis author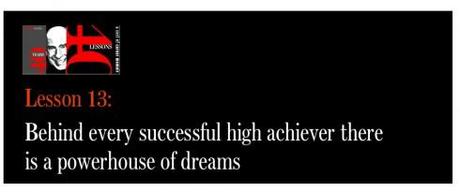 1.Mirrors.
http://www.garciamedia.com/blog/articles/40_years_40_lessons_1—a_look_in_the_mirror
2.Refugee.
http://www.garciamedia.com/blog/articles/40_years_40_lessons_2—refugee
3.Teacher.
http://www.garciamedia.com/blog/articles/40_years_40_lessons_3—teacher/
4.Mentors.
http://www.garciamedia.com/blog/articles/40_years_40_lessons_4—mentors/
5.Consultant.
http://garciamedia.com/blog/articles/40_years_40_lessons_5—consultant/
6.Eagle.
http://garciamedia.com/blog/articles/40_years_40_lessons_6eagke
7.Abroad.
http://garciamedia.com/blog/articles/40_years_40_lessons_7._abroad
8. Books
http://garciamedia.com/blog/articles/40_years_40_lessons_8_books
9. Luck
http://garciamedia.com/blog/articles/40years_40_lessons_9_luck
10. Positive.
http://garciamedia.com/blog/articles/40_years_40_lessons_10positive
11. Culture
http://garciamedia.com/blog/articles/40_years_40_lessons_11_culture
12.Adapting.
http://garciamedia.com/blog/articles/40_years_40_lessons_12_adapting1
Five days of Moscovskiye Novosti front pages
I have asked Moscovskiye Novosti's very busy design director, Fedor Korol, to update us with some images of the front pages of the first week of publication for this Russian iconic newspaper that made a comeback Monday, March 28.  Here they are: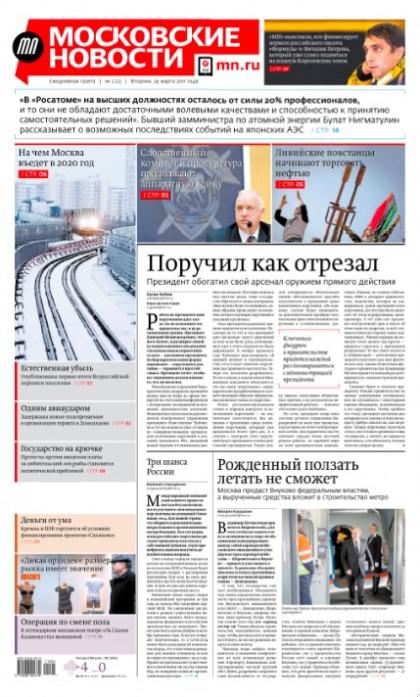 Online edition of Moscovskiye Novosti;
http://www.garciamedia.com/blog/articles/follow_ups_and_t-shirts_celebrating_print
Moscovskiye Novosti marketing campaign creates controversy
http://www.garciamedia.com/blog/articles/moscovskiye_novosti_marketing_campaign_creates_controversy
Moscovskiye Novosti premieres across platforms March 28
http://www.garciamedia.com/blog/articles/moscovskiye_novosti_premieres_across_platforms_march_28
-In Russia: rebirth of a legendary, iconic newspaper: Moscovskiye Novosti
http://garciamedia.com/blog/articles/in_russia_rebirth_of_a_legendary_iconic_newspaper_moscovskiye_novosti
Russia report #2: designing Moscovskiye Novosti across the platforms
http://garciamedia.com/blog/articles/russia_report_2_designing_moscovskiye_novosti_across_the_platforms
In Moscow: making plans for the return of Moscovskiye Novosti, the iconic, influential newspaper
http://garciamedia.com/blog/articles/in_moscow_making_plans_for_the_return_of_moscovskiye_novosti_the_iconic_inf
TheMarioBlog post #745