If you are trying to think of interesting ways to make your boyfriend happy, consider the use of cute quotes. Cute quotes can be placed anywhere and can be used in nearly every situation. These quotes can be a great way to convey feelings and emotions. They can also be a great way to make your normal relationship talks more interesting, and more romantic. Here are 4 ways to use cute quotes for your boyfriend.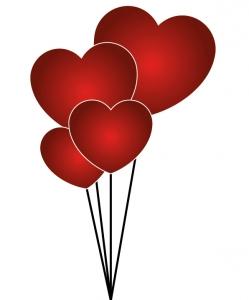 I MISS YOU SO VERY MUCH!..DO YOU FEEL ME?
Cards
A simple gift card can be the perfect way to use a cute quote. Find some of the best quotes that you can find and write them in the card. These quotes make the card more personalized, and can easily convey your thoughts and emotions.
You can also find cards that already have cute quotes on them. These cards are less personal, but will still be able to explain your feelings and emotions.
Scrapbooks
Scrapbooks are a simple and easy way to work cute quotes in to a gift. You can easily make a scrapbook for your boyfriend that features these quotes. Simple find quotes that are appropriate for your relationship, and for the pages of the scrapbook that you plan on making. The cute quotes take on a more serious and deeper meaning when they are paired with pictures from some of your favorite memories together.
Cute Notes
If you want to be somewhat spontaneous, grab some note cards or some post-it notes. Gather all of your favorite cute quotes, and write them on these notes. Then, place these notes in random places for your boyfriend to find. Hide them in places in his apartment or home when he is in a different room. These surprise quotes will take your boyfriend off guard, making them more interesting, more thoughtful, and more enjoyable.
Emails
A simple way to brighten up your boyfriend's day is to send them cute quotes through emails. You can send them one single email with multiple quotes, or you can send them one email a day with a different quote per day. This will help your boyfriend to think of you every day, but will also help to make each and every day a little more enjoyable. While it may take some effort to keep up with the cute quote emails over time, it will be worth it in the end.
Many people fail to realize that a simple hand-made card can be one of the best gifts that a boyfriend or girlfriend can receive. Personalized scrapbooks, notes, and emails can all make your boyfriend's or girlfriend's day. Take the time to find some of the best cute quotes for your boyfriend or girlfriend. When you find the right quote, and find the right way to deliver that quote, you will have found a strong way to connect with your significant other.