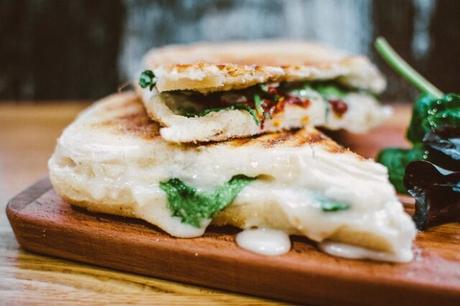 It is no doubt that grilled cheese is comfort food. Some ooey-gooey cheese melted between two toasty slices of bread can brighten your day in an instant. It's this easy happiness and joy that is hard to give up when taking on a healthier lifestyle. We end up spending the entire diet dreaming about the day we can bite down on a crunchy and melty cheese again.
In this article, we are here to tell you that you can have a healthy lifestyle and still enjoy your grilled cheese too.
The Right Bread
Want grilled cheese in your life? All it takes is the right bread and a little ingenuity.
We know what you are thinking:
Bread is full of empty calories.
My healthy lifestyle does not include bread or gluten.
There is no way I can meet my macros and enjoy a cheese.
Bread is not a health food.
But what if we told you you were wrong and that bread could actually check off all of these boxes for you by changing the narrative? How would you feel about a grilled cheese then?
The answer should be:
Bread is full of protein and healthy fats.
My healthy lifestyle can include bread without gluten.
I can meet my macros and still enjoy a cheese.
Grilled Cheese is a health food.
Is your mind blown? Through the proper research and development, we've been able to create a healthful keto bread that toasts perfectly, tastes great, and will not suck the life from your bank account. This bread is something you can easily integrate into your new lifestyle without worrying that you won't have access to when you don't have the funds.
So let's get started with those recipes!
Vehicles for Flavor
Grilled cheeses don't have to be boring. Grilled cheese is actually one of the most versatile foods that are readily available. We've pulled together four ways to make excellent grilled cheese.