I bet you didn't expect to read that title, right? 
Every female on the planet will have had the dreaded camel toe make an appearance in your outfit and there is genuinely nothing worse - apart from the way it looks, it makes you feel self conscious and puts you off wearing certain outfits! WE NEED A SOLUTION!
Being a curvy girl means your camel toe may be a bit more obvious than other girls who are not so curvy, so for me it's something I'm always self conscious of and even typing this is making me cringe, but FEAR NOT SISTAS! For I have found 4 ways to get rid of camel toe!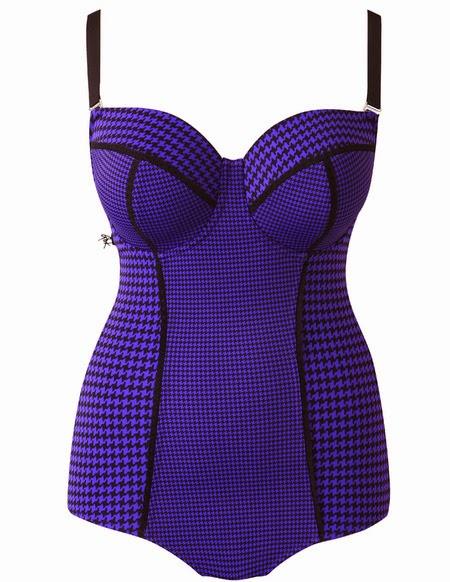 Simply Be £36
1 -
Wear some shapewear.
  This may sound silly, but wearing pants that will 'pull you in' also pulls things up - LOL! - and so minimizes the size of camel toe which is really great for when you're wearing jeans in particular which I find almost impossible to wear at times!
2 -
Try not to wear anything that has a rigid seam in the middle of the crotch.
  This is really difficult because 90% of jeans have a rigid seam in the middle and it's literally just encouraging the dreaded camel toe, so I would really recommend wearing 'soft touch' or jeggings because they tend to have a much less rigid seam, and in some cases might not have any at all. Wear your shapewear and you're literally guaranteed not to see the dreaded hoof - Woohoo!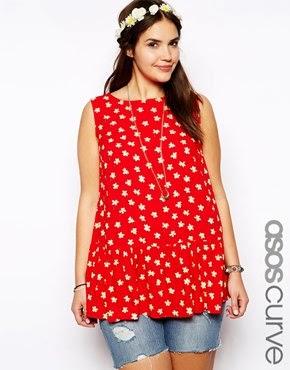 Long Length Top - £25 - Asos Curve
3 -
Wear longer tops.
If you hate shapewear or feel like you have to wear your jeans then feel free to do so but try wearing a top that hits below that area and that way you won't worry about it at all. Another thing is to wear loose fitting trousers or even a dress/skirt. 
4 - Finally, you can
buy camel toe minimizers
that you can place inside your underwear so you don't see anything - brands such as Smooth Groove & Cuchini are popular you can probably find them on amazon and I know Cuchini were actually featured on Keeping Up With The Kardashians. :)
I was going to make this a top 5 but I couldn't think of a 5th one so that's where you come in! If you can think of a 5th solution, please leave a comment below with your idea - I'm pretty sure women across the globe will love you for it! (I know I will!)
All my love..Holly xx