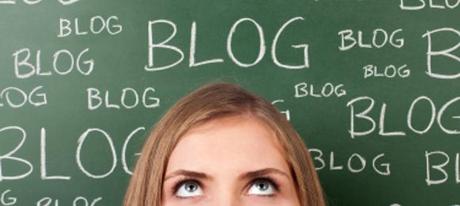 The time when a classified ad or a billboard were the only marketing you needed are gone. This is especially true in real estate. The solution? Blogging. Running a real estate blog can help get your name out there – and increase your business.
These days, most buyers begin their house hunt online, searching for agents and properties. This means it is more important than ever to have a strong online presence.
Choose the right blogging platform
Before you start thinking about what you'll post, give some thought to your blogging platform. There are many options, but the most popular are Blogger and WordPress. Since the goal of your real estate blog is to draw in potential clients, you may want to give WordPress a try. It makes it easy to use search engine optimization techniques and keywords, which can ultimately help boost your web traffic.
Both Blogger and WordPress are free, and neither require you to own a domain. If you invest in your own Web address, though, you'll have a simple URL you can use in all your marketing and advertising materials.
Use strong visuals
Few people will buy what they can't see! When building your blog, be sure to use strong colors, include pictures of yourself, a logo, and of course, lots and lots of photos of properties you have sold in the past and ones that are still on the market. The more visuals you have on your blog, the more memorable it will be.
Think about your content
Once your blog is set up, it's time to generate high-quality content. Whether you are listing homes for sale in Tahoe or are sharing an anecdote about your first day on the job, you can't post just for the sake of posting. Think about the best ways to reach your audience. Will it be through property listings, personal stories, videos, community related news – or a little bit of everything? Take some time to consider what you feel comfortable with and what your potential clients will find most beneficial.
Encourage reader interaction
It is important that your posts encourage feedback and interaction. You may want to ask questions, have social media sharing buttons, or even include an "Ask a Real Estate Agent" section. This will allow you to show your skills and establish yourself as a trusted expert in the field. Plus, the more personable you are to buyers, the more likely they are to work with you in the future.