Have you ever been a star while at high school? If yes, then you know how much time and effort a classy look requires. Back then, you may have been finding enough resources to keep up with the high standard.
image source
If you were not among the coolest-looking schoolers, then college is your second chance to develop a unique style and learn how to really shine.
Whatever your previous experience was, prepare for a different lifestyle on campus, because being a first-year student is - no way to sugarcoat it - hard. You'll have to adapt to a whole new environment, surroundings, people, and academic requirements.
Firstly, you'll have to study a lot. Then, you'll have to build your reputation from scratch - social as well as academic. Last but not least: money is an issue in college. A big issue.
Your needs will probably grow much faster than your income. So you'll either have to seriously limit your expenses or learn how to earn money while studying.
How is it possible to still look chic and classy in such circumstances? Well, there are some ways. Keep calm and read on - you'll find some useful tips below!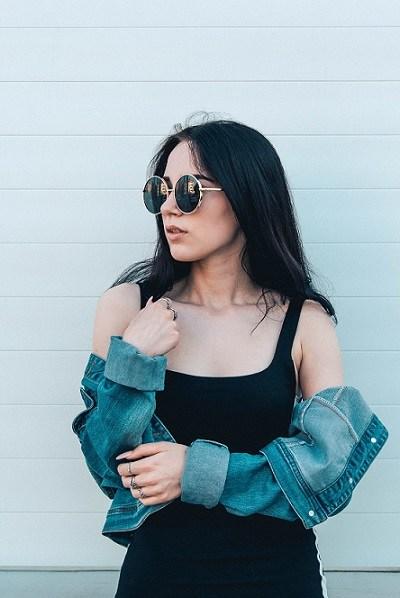 Manage Your Time Properly
The first and foremost one is the following. Learn to manage your time like a boss because looking great implies devoting a lot of time to it every step of the way.
Of course, you needn't look like you just came off the red carpet to grace your campus doorsteps, but still, you'll need to:
maintain your daily skincare and haircare routine;
take care of your wardrobe;
plan what to wear;
highly likely, do some makeup.
So, leave a gap for all of that in your daily schedule. Yet, remember, time is really precious, especially when you are a student! Academic assignments must always come first.
Still, in case you happen to feel really worn-out, it may sometimes be better to delegate some tasks. You may want to consider entrusting your assignments to a reliable service like https://essaypro.com/ and spend a whole day in bed just taking care of yourself. Quality me-time is a must!
Shop Wisely
Shopping can be really painful if the budget is tight. But don't get desperate as there are plenty of ways how one can find a good bargain. Some of them are:
buying basic clothes from last year's collections;
buying during sales times only;
shopping at vintage and consignment stores.
Of course, fast fashion garments are tempting. Yet, try not to indulge in this kind of shopping too often. Such items get outdated really quickly, and they usually tend to be of mediocre quality.
And don't rush to throw away quality clothes if they get damaged! First, try to do something about it. Stains can be removed, and small tears - mended.
Attend Style and Makeup Courses
This piece of advice may seem like a joke to those who have to count every dollar and save every minute. But don't you be in too much hurry to draw conclusions!
While there are expensive courses targeted at aspiring professionals, there are also shorter and cheaper programs. They are made for "ordinary people" who want to improve their style.
And though even these lessons may be budget-sensitive, your investments will most likely pay back. You'll learn how to not spend much money on things you don't need.
There also are many online courses and lessons that you can buy at a promo price and then watch at any time convenient for you. If there's no budget to spare at all - turn to YouTube and its top beauty & style .
Read Fashion Magazines and Keep Abreast of Trends on Social Media
Fashion magazines are another great way to hone your image-making skills. They are inexpensive, but still contain a lot of useful information. That is if you know how to separate the wheat from the chaff.
Pay special attention to the fashion and beauty sections of top fashion media, and chances are that you'll learn a lot on how to improve your looks and style - plus, you'll always be updated on the latest trends!
Another great way to keep your finger on the pulse of fashion is using social media for this purpose. From fashion magazines' and beauty brands' official accounts to models' and bloggers' personal pages, social media is a gold mine of information on beauty and style. And it's absolutely free!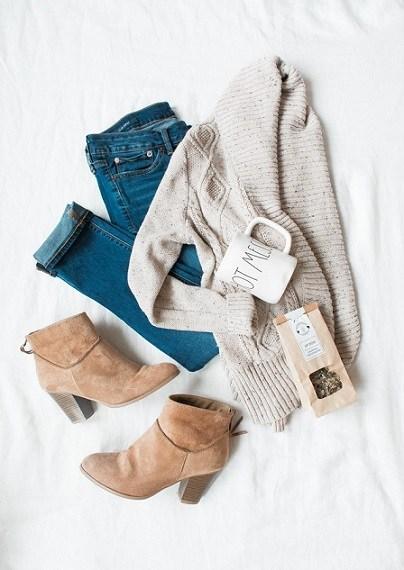 Wrapping Up
Being a fresher in college with a tight budget is tough. But it doesn't necessarily mean that you're destined to look like a mess for the whole time.
In fact, being classy and stylish doesn't have that much to do with a huge budget if you know how to present yourself best. The tips above will help you do just that. And don't forget the most important ingredient: self-confidence!