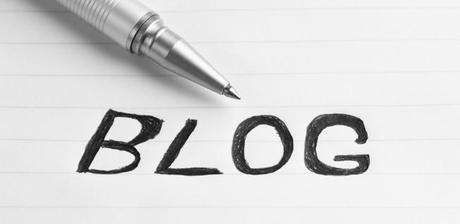 No matter if you're a casual or professional blogger, you should always be looking for ways to improve your craft. Typically this is going to come through some sort of continuing education effort, which means you have to be on the lookout for ways to expand your horizons. Hopefully you can do this without breaking the bank as well!
With that in mind, four tips to improve your blogging presence include making sure that you have a good stock photo site ready to dive into, making sure that you have a friend or co-worker that is willing to look over your material before publishing, maintaining a good release schedule (not too much too fast, not too little too slow), and to consider working with a group.
Have a Good Stock Photo Site at the Ready   
If you know where to find a good stock photo site, then you've got a good start into the business. You won't always have time to take your own photos or create your own images, so having a place to go where you can type in a search string and get immediate results is going to be very important to having an efficient blog.
Have an Extra Set of Eyes On Your Text   
For better or for worse, it's very difficult to edit your own material. It's hard to find your own spelling and grammar errors. It's hard to figure out if there's a better syntax you could have used for a certain paragraph or set of ideas. It might be a friend, or it might be a co-worker, but have somebody always check out your text before sending it to be published. Researching blogging techniques will also help keep you consistent.
Maintain an Appropriate Schedule   
People are very picky about where they get their news, and there are lots of options for them to choose from. If you have a blog, you need to find the sweet spot for how often to write new material. It may be daily, and it may be weekly, but you need to be consistent. Check out blog publishing best practices to see what other people in the industry are up to.
Consider Working with a Group
Running a blog on your own is hard work. With friends or just with like minds, the job can be much easier and more rewarding. Before you set off on your own to test the limits of what you can write about, find out if you know other people who are interested in writing the same things. You can potentially bounce ideas off of each other and prop each other up when it comes to content, and have a more varied voice in general about your topic matter.