Part Four: Why Disruptions Aren't Interruptions in Supply Chains
In Parts One, Two and Three of our series, we explored three major trends affecting manufacturing supply chains: The Industrial Manufacturing Renaissance; Nearshoring and Re-shoring; and Take Care of Your Customer's Customer.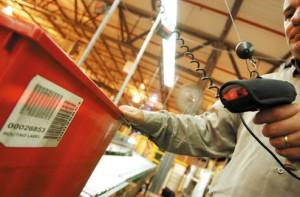 For the last part of our series, we'll tell you in a few words why disruptions in supply chains aren't considered interruptions anymore: Disruptions are considered to be the new normal. That's the bad news. The good news is that they can be neutralized in your supply chain using "end to end visibility." Many manufacturers and distributors already have implemented this useful tool.
Whether caused by labor strife, severe weather events or other unforeseen issues, disruptions are continually threatening to shut down supply chain networks. In KPMG's 4th Annual Global Manufacturing Outlook Survey, an astounding 32 percent of U.S. executives surveyed responded they needed up to two weeks to assess the impact of unplanned supply disruptions; only 7 percent said they are able to do so within hours. Visibility of the entire supply chain can help fend off the repercussions of unanticipated events and allow skilled managers to see the global supply chain as a route to an alternative solution. It can be as simple as ordering parts earlier or as complex as diverting shipments and redrawing the network. Knowledge of all the options is the key to being agile in the face of disruption.
Having supply chain visibility means you have the ability to track parts, components, and products – in transit or at rest – from the manufacturer to final destination. The ideal system captures data through new and flexible technologies; makes useful information readily available to stakeholders and customers; gives a clear view of inventory and supply chain activity; and helps create agile, flexible and responsive supply chains.
Implementing such a system is vital because all stakeholders need to know where things are coming from, where they are at specific times, and where they are going. This visibility increases your ability to capture information, and share and predict events and transactions, as well as translate data into useful information. This way, you can create a playbook to manage disruptions and store information for historical record and reporting.
To put the right visibility program in place, most businesses partner with a trusted third party logistics company (3PL) with engineering, integration and operation teams. They can help you execute the five vital steps in system implementation:
Capture – Use advanced technologies to gain visibility across the supply chain
Analyze – Evaluate where branded and private label products come from
Design – Set up supply chain routes, material flow and logistics networks to accommodate varying requirements
Sense – Use advanced analytics, business process and planning technologies
Structure – Develop structured playbooks or scenarios to know how to comply with rules, regulations, exceptions and practices
The right 3PL partner will help you:
Respond more quickly to consumer demand
Expand into new geographies
Improve productivity and efficiency
At Ryder, we have helped many customers win the supply chain visibility challenge and mitigate disruption. We partner with businesses of all sizes to achieve better production and service uptime; improved customer service; more on-time deliveries; and better inventory control through flexible, customized solutions. That's how we help make your transportation and supply chains run Smoother. Faster. Smarter. Ever better.
Authored by Darcee Scavone
Ms. Scavone is Vice President and General Manager of Automotive, Aerospace and Industrial Supply Chain Operations for Ryder System, Inc. Ms. Scavone joined Ryder in 2005 and most recently served as VP and Chief Financial Officer for the Supply Chain Solutions segment.  She has over 25 years of corporate and divisional finance experience with special emphasis on operations analysis, business development, and commercial strategy. In addition to chairing the Michigan hub of Ryder's Women's Leadership Forum, Ms. Scavone is an active mentor and women's advocate, as well as a past member of Ryder's Diversity and Inclusion Council. In 2012, she was named to the Profiles in Diversity Journal's "Women Worth Watching" list.