Ahhh, the end of the wedding season... Champagne flutes have been filled, toasts lovingly given, rice pitched and flip flops adorned for the dance floor! While this wonderful culmination of months and months of preparation has finally been realized for so many couples, there are tons of new couples just
starting
to ramp up their planning!
Today's blog highlights just a few sources of inspiration for you to consider as you go through this exciting journey... For those who are new to the process (and overwhelmed by the sheer number of blogs and other resources available), these are a few
online
goodies you should have on your radar. Have fun!
Celebrity Bride Guide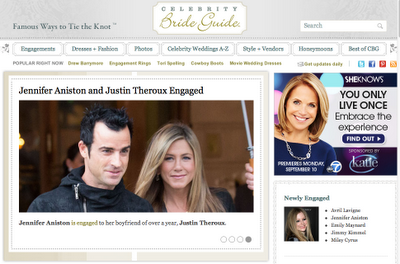 Celebrity Bride Guide is a fantastic resource. If you like celebrities, this is one of the
most well indexed resources out there. You can look up celebs by name...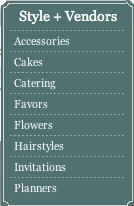 ...and more importantly, you can look up photos of celebrities wedding details AND vendors by category! 
Etsy.com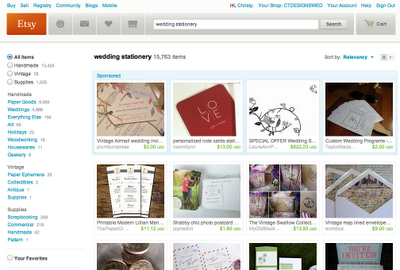 Etsy is a GREAT place to either purchase or simply get inspiration for your wedding.
Not only does it house beautiful stationery, but you can view vintage gowns, rustic furniture and props,
plus cool signage for your big day. Bring your imagination and search to your hearts delight.
Pinterest.com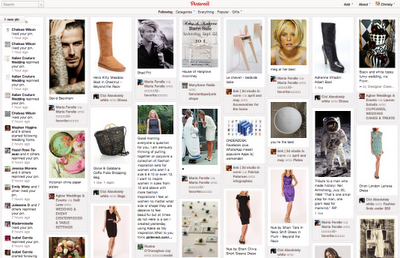 Pinterest is solidly becoming a big part of the wedding landscape. Brides are creating inspirational boards and sending those links to potential vendors to help communicate their design aesthetic. Don't miss out! Go to Pinterest.com and request an invite today. I did a Pinterest 101 blog if you'd like
to read more information about it.
Digital Wedding Magazines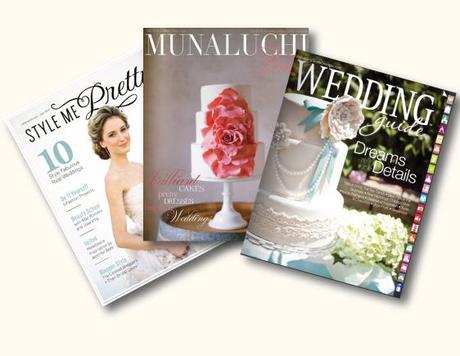 Digital wedding magazines are becoming all the rage...They are convenient and are navigation-friendly to iPads and other mobile devices.  It is noteworthy that Munaluchi Bridal leads the charge currently with the highest online readership. This is a wonderful way to peruse ideas for your big day and this gives you the opportunity to take screenshots, "pin" and bookmark the very best content
Munaluchi Bridal Digital Issue
Style Me Pretty Digital Issue
Wedding Guide Chicago Digital Issue
Let us know what other resources you are finding helpful while planning your big day!--ct