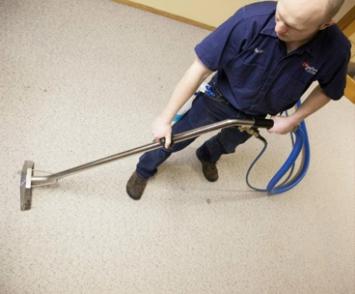 Carpets give the maximum comfort and enhance the beauty of the room but over time, dirt mite, allergens and grimes are absorbed into the carpet fibres. These impurities can completely damage your carpets. Therefore, you should hire professional carpet cleaning experts to save your carpets. Not only they vacuum your carpets but also they use advanced carpeting solutions to remove all stains and impurities. A professional cleaning service has a list of benefits. Let's take a closer look at the key advantages of hiring the carpeting experts.
1. More time can be saved: If you clean your carpet by yourself, then considerably it will take more time because carpet cleaning is not an easy task. In addition, you need to work hard for it. While hiring professionals for carpet cleaning can save you precious time.
2. Work with simplicity: DIY cleaning techniques can be laborious because you will need to deal with so many things. You need to consider several factors while cleaning the carpets by your hand. However, professionals can make the process very easier. Their advanced techniques can easily clean your carpets and give you great relief from headaches.
3. They offer health benefits: A damaged and a dirty carpet is a breeding place of allergens and microbes. It is really harmful to your breathing system. DIY cleaning is good but it never gives you major health benefits because you do not remove all the allergens by using the DIY cleaning techniques. So, a professional cleaning service is important. Experts use the advanced tools and equipment for removing fungus, mould, dirt mite from your carpets.
4. Eliminate odours and smells: Damaged carpets create bad smells. Basically, they are installed at the bottom and everything such as dirt, crumbs, dust, stains and spills are absorbed into it. However, the homemade carpet cleaners never get rid of the nasty smells from your carpets. These smells can be eliminated by advanced scrubbing or cleaning products. Professionals generally use different types of advanced smell removals and cleaners to make your carpets completely smell free.
Therefore the benefits of hiring professional carpeting experts are numerous. These tools and techniques can extend the life of your carpets and protect them from all kinds of damages. In Fort St John, you will find many carpet cleaning companies. They offer reliable cleaning services at an affordable rate. If you would like to clean your carpet professionally then definitely hire them.
-25.274398
133.775136
Advertisements