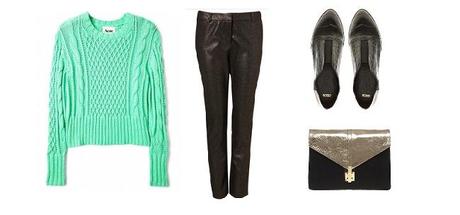 Acne knit // Topshop pants // ASOS Maldon flats // ASOS clutch
Simple but effective outfit that I'd love to be wearing right now. The Acne knit I can't take out of my mind, metallic pants with a flattering fit, croc comfortable shoes and a big clutch to carry my laptop around.
What would you like to wear today?
Follow me on FACEBOOK // TWITTER // BLOGLOVIN
Join the GIVEAWAY