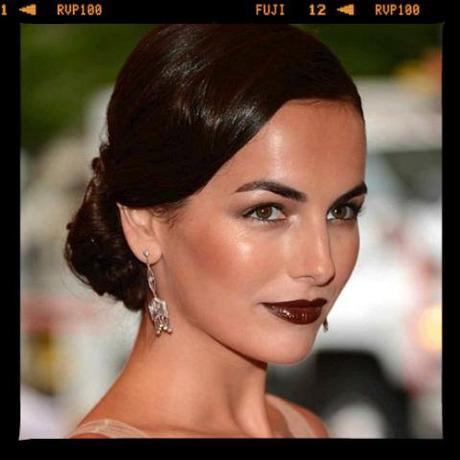 I'm simply giddy about this fall's makeup report! The trend is all about incorporating bold and dark with soft and light (think neutral, dewy skin paired with bold, vampy lips).
The goal is to have larger-than-life, attention-drawing lips, with rich hues of red, chocolate, burgundy and rustic spice. Matte or satin…the choice is yours!
Ready to get your fall color on, makeup mavens? Here are four must-try shades to that will undoubtedly have you craving chunky sweaters, riding boots, and spiced lattes:
Read on…
For the complete article go to 4 Lust-Worthy Lip Shades You've Gotta Try For Fall! on GalTime.com! Crows' Feet, Cupcakes, and Cellulite has joined GalTime's Editorial Beauty Expert panel and is a weekly contributor (woo-hoo)! 
What Fall makeup trends are you excited about, readers? Share your comments below!