4 Fantastic Kidz Cameras 
If you are looking for the perfect gift for you child for Christmas a kids camera is a great idea. Children's digital cameras come in many different styles.
VTech Kidizoom Twist Digital Camera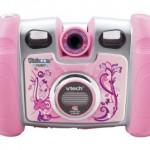 One great camera is the VTech Kidizoom Twist Digital Camera. The camera features a 2 megapixel picture and zoom up to 4X. This camera has an internal memory of 256 MB, which can store up to 500 photos and video. The Kidizoom Twist also features a SD card slot for additional memory. A built in flash is another wonderful feature of this camera. One great feature is the twisting camera lens that children can use. Camera can be found in colors for both boys and girls. This camera is a must have for any child who loves to take pictures.4
Fisher Price Kid Tough Digital Camera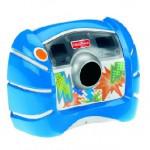 The Kid Tough Digital Camera V2751 is another great camera for children. Younger children will enjoy this camera. This camera features a larger shape which is easier for little hands to hold. The camera is designed to handle being dropped many times without breaking. This being a camera for younger children it has a lower picture quality and does not offer video capability. This camera is a great beginner camera and will work for the younger child.
Pix Jr. Digital Camera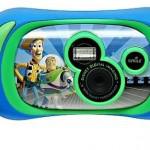 Pix Jr. Digital Camera is a child friendly camera. The camera includes Disney software and will allow children to customize their pictures. Features of this camera include a play back, built in flash, expandable up to 2 GB with purchase of additional memory card, color LCD screen, and rugged case with rubber grip handles. This camera would make a great camera for any child.
KidiZoom Plus digital camera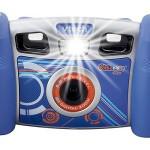 KidiZoom Plus digital camera is one of the top cameras for children. One of the highest picture qualities at 2 megapixels can be found in this camera. The camera also can take video as well as play 5 pre-installed games. Memory storage is 256 MB and can hold up to 500 photos and video. Camera also features a play back and LCD screen for viewing.
All these cameras are great for the child wanting to learn to take pictures. Some of the camera's feature video and play back availability. No matter what you are looking for in a camera for your little one the above cameras are the ones you should consider.