In a country like the Philippines which has more than 7000 islands within its territorial reach, it is not easy to sort out a selected few of them while planning for a travel tour. It is obvious that there are diverse kinds of vegetation on different islands. While some islands are gigantic enough to cover many cities on their land, some are even too small for allowing a plant to grow. If there are some which have arid and barren lands without any human or animal population. then there are those ones too which are too densely occupied by greenery that it is even hard to walk through them. There are some with big rocks and hilly terrains, and those ones too which are occupied by coarse and dense sand dunes.
You can clearly understand how distinct these islands are and how much confusion does it creates for a traveler to hand pick for a visit in the limited time span of their trip. If you are a kind of person that wants to experience some of the best islands of the Philippines that are not flocked by travellers in catastrophic numbers, you are definitely going to love these 4 islands. You can also find great options to experience the luxury of the perfect beach resorts. Apply this hotels.com promo code while booking a resort online and get great discounts on the tranquil resorts of these exotic locations.
Matukad Island, Camarines Sur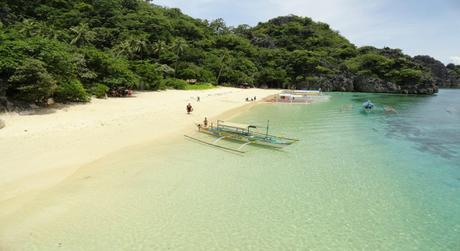 This is a gem of a place that was surprisingly unnoticed by the tourism industry and got the attention it deserves about a decade and half years back. This island is situated in the Caramoan Peninsula in the territorial province of Camarines Sur. This island was relatively unknown till the time it featured on a popular television reality show called 'Survivor'. The Matukad Islands possess lengthy sand beaches along its coastline. This is complemented by the lush the greenery in its background which is a true natural beauty in its raw form. There is a hidden lagoon on these islands which make it for visually intriguing sights. The limestone hills which follow the lagoon has a cliff that is worth climbing as it gives an exciting view of the surrounding lagoon its calm and clean water. It is one of the best natural pools that you will ever get to swim in, so don't miss out.
Magsaysay Island, Camiguin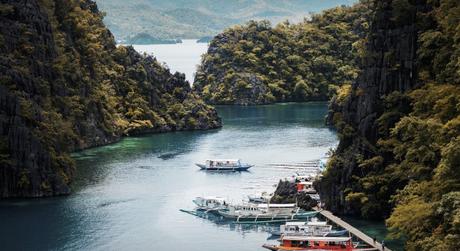 This island also named as the Mantigue Island, is located on the eastern coasts of the province Camiguin. Even though it has all the necessary elements that a tourist would most likely wish from an island destination, but improbably got away from being leveraged for tourism. This was a blessing in disguise as the major chunk of the island remains unaltered from its natural form even today. There are only a few travellers who visit this island as most of them are guided to a more crowded and commercialized place which is White Islands. The island offers a small but beautiful trail of the forest, a hub of marine wildlife and provides excellent diving and snorkelling experiences. You can book a dream resort in this pristine location using these
Zenrooms Voucher
and avail some great deals on the online booking.
Cresta de Gallo Island, Romblon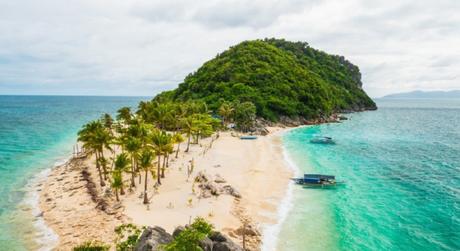 This place is really unique owing to the fact that it is located nearly at the heart of the Philippine archipelago and yet remains untouched by the radar of tourists and locals. This makes the place a very genuine paradise of natural beauty that leaves a pure and spotless natural habitat to be explored by nature lovers. In spite of being at the heart of the archipelago, it is not easy to reach this island for amateurs. The island has not seen any human settlement and remains simply the same as it was moulded by nature. This place is one of the most abrupt destinations due to the absence of basic amenities such as light and connectivity. Still, this makes the place an excellent choice for camping and nature trips.
Siquijor Islands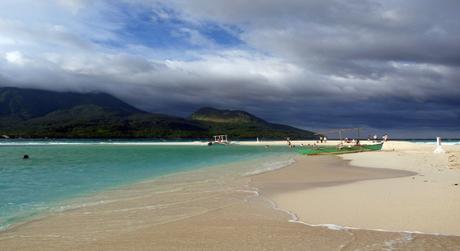 This island is one of the most mystical places situated on the eastern side of Camiguin territory. This place has a legend in the local folklore with some interesting tales involving magic and witchcraft. The white coloured sand beaches of this island look absolutely stunning and captivating. The water in the adjoining areas has been preserved by the authorities and developed into marine sanctuaries. This place is one of the best spots for diving and snorkelling as it serves as a natural habitat to a vast number of marine species. There are a few amazing waterfalls on the inside territories of the island which looks mesmerizing with its unique turquoise water.