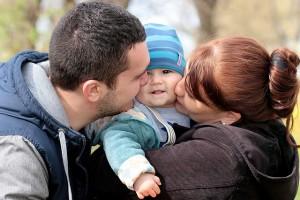 One of the things most parents usually put off is writing a will. Apparently, there is a large number of parents from across the globe these days who do not have a will yet. It is something they don't pay much attention to, but is really essential for the entire family.
A will is an important legal document that every parent needs to draft. We don't want this to happen, but if you die, and you don't have a will prepared for the court to see, then the law of intestacy will decide on what's going to happen to your properties and money. Since a will ensures proper arrangements for your dependents, you won't be worrying about the distribution of your possessions anymore. It can also aid you in organising your affairs after your death.
Moreover, it is highly recommended that you keep the list of your assets up-to-date. This is to ensure that you are aware of all your properties and you can trace them as well.
Here are some of the benefits you can get from making a last will and testament:
A will provides financial security for your family, especially your children
One of the most effective ways to guarantee the financial security of your entire family even when you are gone is by writing a will. This gives you greater peace of mind because you are assured that they will still live adequately after your death. Most importantly, your children's future is already secured.
A will reduces stress for your loved ones
If people decide to challenge a will, NSW, BC, Scotland and New York have the best competent lawyers to help them. But this does not mean the process won't be stressful and emotionally difficult for the people involved. That is why these lawyers encourage families to talk first before proceeding with the case. For sure you do not want their family relationship to be tarnished just because you decided not to make a will! Avoid this. Draft a will now and keep your family's relationship strong
A will saves you money and quicken the whole legal process
A valid will assists your family with settling an estate quickly at a lesser cost. By drafting your will carefully with the aid of an experienced legal advisor, you can reduce the inheritance tax that needs to be paid. Additionally, you can save more from it and the value of your properties will also be secured.
A will specifies your funeral wishes
Whether you want to be cremated or buried the traditional way, your will can do the talking for you. You can actually write every funeral wish you might have when you die and include them in your will. Specifying your funeral wishes ensures that your body will be treated the way you want it to when you are gone.
The bottom line here is that creating a will should also be prioritised by parents. You might think it's difficult and costly to draft one, but it's not. Writing a will is simple and all you need is to carefully decide on who to pass on your possessions. You and your family can obtain all the benefits mentioned above once you have written a will accordingly.