Chiang Mai is the best place to explore in Thailand. It is enclosed by elaborate mountains and dotted with temples of cultural importance, basically, in Chiang Mai, you will experience some of the endless and exciting things to do. Here in this post we have got you covered with some of the fun and unique things to do in Thailand's fourth largest city – Chiang Mai.
How to get there?
If you happen to live in Bangkok then there are a few ways to reach Bangkok. The simplest way is to take a flight from Bangkok directly to Chiang Mai. It's just an hour-long flight and will also don't cost you much. You can book in advance from Expedia by choosing special ส่วนลด Expedia and enjoy great offers and discounts. Check out the prices from Bangkok to Chiang Mai.
Another option, if you want to have a more adventurous time on the overnight train to Chiang Mai. By taking the train from Bangkok during the day, you can see the beautiful Thai countryside.
Best Unique Experiences in Chiang Mai
Chiang Mai is the cultural city of Thailand. There are some beautiful temples and monks all around wearing saffron robes and their occurrence is common on the streets. If you really want to have the best time learning Thai culture then this is the best place to be.
1. Chat With A Monk In Chiang Mai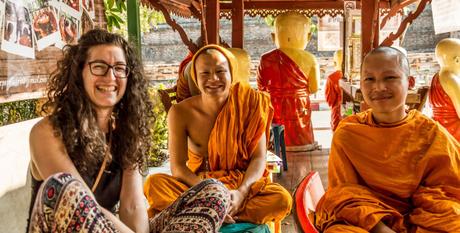 The first thing to experience in Chiang Mai is to spot the iconic saffron robes everywhere you stake in Thailand. But in also you can get personal to the monk and can have a conversation with them too.
You can visit the temples there at Wat Suan Dok, and meet the monk between 5-7 p.m. on a Monday, Wednesday or Friday. There are about 5 temples with "Monk Chat" programs in the city so you can choose any of these places to meet the Monk.
But before you meet them, be sure that you wear appropriate clothes that wrap your shoulders and everything above your knees. Before you meet them, you need to sign in with your name and nationality and get the opportunity to meet a monk.
2. Hiking At Pilgrim's Path To Wat Pha Lat Temple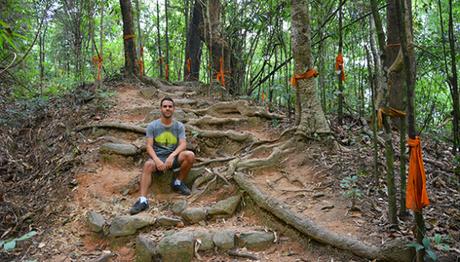 There are many different temples in Chiang Mai and among them, Wha Pha Lat is the most visited one.
You can reach the temple surrounded by the jungle and make you feel completely different when compared to the same Old City. If you love hiking then this temple is the right choice as you can only reach here through hiking. This is also the reason that the tourists at Wat Pha Lat are far fewer than at many of the other temples in Chiang Mai, so when you visit here you will feel special and can easily explore the temple without rush.
3. Release a Wish Lantern in Chiang Mai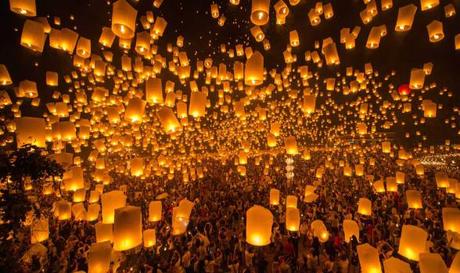 If you are visiting Chiang Mai in the month of November then you will be lucky to examine the Loy Krathong and Yi Peng festivals, which take place nearby the same time. The dates of the festival may vary each year according to the lunar calendar, so do your research before coming.
Also, before you come here in festive time, book your accommodation well in advance as you might often face the rush and it may be difficult to find hotel rooms. You can choose ส่วนลด Airasiago for booking some comfortable hotel rooms at budget prices.
4. Visit Some Extraordinary Markets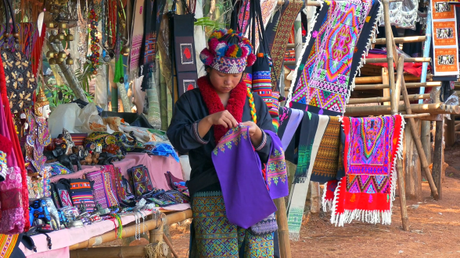 Chiang Mai has several markets in every corner of the city. So, if you want to shop anything, from elephant pants and other memorials, watching to pick up some fresh fruits, or you're aspiring to be encompassed by locals, then you can find several market option here.
Most Popular Tourist Markets:
Chiang Mai Night Bazaar: This market open every night of the week, the vendors are present at the street on Chang Klan Road and sell everything from souvenir, t-shirts to stuffed elephants to pillow covers to jewelry.
Saturday Night Market: This market starts at the Old Pagoda near the south gate and extends down the Wua Lai Road, which is another token market.
Sunday Night Market: This market starts at the Tha Phae Gate and all the merchants and crowds gather down Rachadamnoen Road into the old city. They get plenty of food stalls and merchants selling everything you need.
Hopefully, you are going to try all these above things in Chiang Mai for an unusual experience.