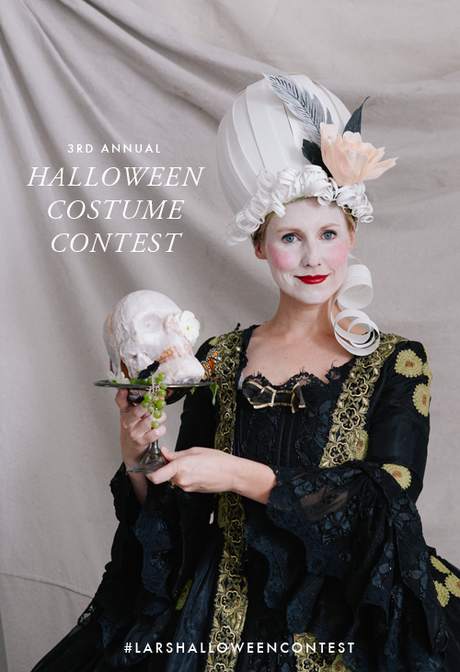 If you've been following Lars over the years, you know I love few things more than dressing up. Hence all these artist costumes. I started hosting a
Halloween costume
contest a few years ago and I'm glad to carry on the tradition this year! Though the point is really for everyone to see the clever costumes you're pulling off, it also comes with fun prizes!
To enter:
Submit your Halloween costume(s) by email thehousethatlarsbuilt@gmail.com or tag it on Instagram or Facebook with #LarsHalloweenContest
Winners will be contacted and announced here on the blog. I will place the winners here on the blog and over on my Costume Parties pinboard on Pinterest. Note, by submitting your photo, you are allowing it to go on the blog (with credits back to you!).
Ready, set ghoul! (ok, that was bad...)