The store will not work correctly in the case when cookies are disabled.
JavaScript seems to be disabled in your browser. For the best experience on our site, be sure to turn on Javascript in your browser.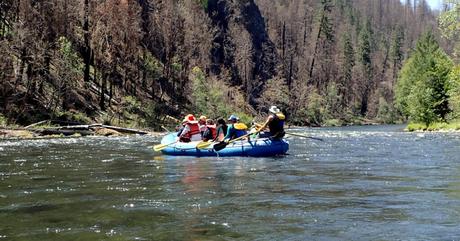 Better late than never!
You may recall that last summer was Softstar's 35th anniversary... or maybe you don't since we were all a little distracted by a global pandemic, murder hornets and pretty much all of the west coast burning.
We had an abundance of festivities planned for our milestone anniversary, including a big sale, public celebrations with our local community, a rafting trip for our staff and possibly some mention of renting a mechanical bull. We were still able to run the sale online, but all of the other plans sadly had to be either cancelled or postponed due to Covid-19 restrictions.
Now, one year later, we are still unable to host a community celebration and we're starting to think the mechanical bull may not fit in our showroom. We did, however, manage to check one item off the list by taking our staff on a grand rafting adventure!
A few weeks ago, all of the shoemaking elves took a day off of work to meet up at the entry point into Oregon's beautiful McKenzie river. We managed to fill 3 rafts loaded with snacks, sunscreen and an impressive selection of water guns. Each raft was helmed by a trusty guide who expertly navigated us through our day-long river voyage. We enjoyed relaxing floats in serene settings, got soaked fighting class 3 rapids and saw a variety of wildlife (mostly eagles). And yes, the water guns were used to their full potential.
Now that Covid restrictions are returning we're not sure when we will be able to enjoy another outing like this again. We are grateful we were able to complete the trip when we did, and we fortunately have many photos to remember it by. Here are a few highlights from the trip that we're excited to share with you.
Thank you for supporting Softstar through 35 years... here's looking to 35 more!
You need to be wary of rafts sneaking up on you with fully loaded water guns.
Learn more about the Elves, our company and the shoes we make for healthy feet!