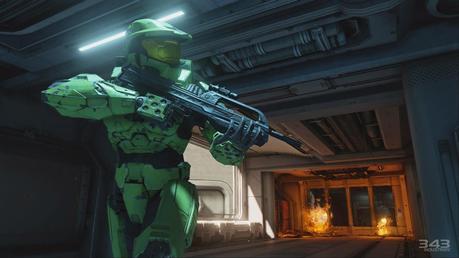 The private beta for Halo: The Master Chief Collection's next title update has been cancelled, 343 has confirmed. Part of the reason for its cancellation, the developer says, is because it would have further delayed the update's public release.
"After further evaluation, the team has determined that that final testing for the content update will be completed internally, and we will not be conducting a beta test for the next CU," 343 wrote in a new blog post. "Also, it was determined that the additional time and work devoted to the beta would've actually postponed the public availability of the content update."
"Progress on the CU continues," 343 continued, "and we'll work to provide an ETA once the final date is locked. As stated last week, our current focus and priority remains delivering the upcoming improvements to the matchmaking and party systems, but the team is also working on and prioritizing additional items beyond this, and I look forward to discussing these – a lot more – as we get closer to those updates."
As well as working on the patch, 343 is also looking to update playlists with new options, including Team Snipers and a cross-game Rumble Pit playlist.
"Team Snipers will temporarily replace SWAT as the featured playlist, and Rumble Pit will replace Halo 2: Anniversary Rumble," the developer continued. "The objective-only playlist is receiving finishing touches and spot checks, but will not be part of this update. As we've stated previously, we're keeping an eye on data and feedback to determine which playlists stay in the mix, and which are swapped out for new experiences."