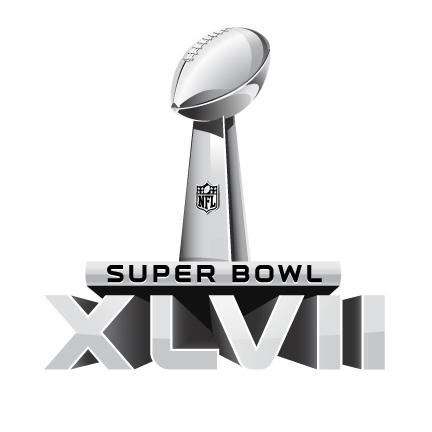 I haven't watched an entire Superbowl since...well, I think it might have been over fifteen years ago or so. I've seen occasional bits and pieces from the ones in-between, but not a whole one. Congratulations to the Baltimore Ravens, and bummer for the 49ers. It was a real nail biter towards the end. The half-time show was boring; all Beyonce did was dance around in an attempt to be sexually provocative, which she was. There wasn't much singing, and it didn't sound that great most of the time; I'm not certain what people find so exhilarating about her. The commercials were blah most of the time as well, but honestly who cares. The most memorable part was when the stadium lost power for about thirty minutes after the half-time show. While we were waiting to find out what happened, my brother in-law read this one tweet that someone posted that it's all funny until Bane emerges from a tunnel with a detonator. Apparently, they're not entirely certain what happened, but it didn't permanently stop the game and eventually things moved on. The best part of the entire Superbowl was the incredibly delicious food that my sister made. She is one of the best cooks ever; she made some chili, avocado dip with yogurt and cumin, hot sauce/salsa with chips, and then I made some excellent brownies and a cinnamon streusel cake. I ate a lot. So Actress in a Leading Role: Jessica Chastain (Zero Dark Thirty), Jennifer Lawrence (Silver Linings Playbook), Emmanuelle Riva (Amour), Naomi Watts (The Impossible), and Quvenzhane Wallis (Beasts of the Southern Wild). So I've seen none of these films so I'm going to go with who my sister believes should win, Jessica Chastain, and I'm pretty certain that she will win, but I have a sneaking feeling that Jennifer Lawrence will nab the Oscar, which wouldn't be a bad thing, but I would like Jessica Chastain to win. Moving on. I haven't really written that much about the Clone Wars but today I have to. Today on the show, or rather when it debuted yesterday, one of the awesomest lightsaber fights of all time took place: Darth Sidious versus Darth Maul & Savage Oppress. Sith versus Sith, just like in the days of the Old Republic. Not to mention there Mandalorian warriors fighting each other with Obi-Wan right in the middle of it all. Ian Abercrombie who voices Palpatine/Darth Sidious in the show sadly died from cancer I believe, and his presence will be missed as he did a fantastic performance of the Dark Lord of the Sith, and Sam Witwer was awesome as Darth Maul. If you like Star Wars then you'll love the past couple of episodes of the Clone Wars. I wrote quite a bit of my political drama today and it is finally coming to a close after an explosive/shocking reveal, which hopefully plays out well in the end. There it is people. Have a great week, and hopefully I will find out if I once again will join the ranks of the employed.
Jessica Chastain interview
Jennifer Lawrence interview
Emmanuelle Riva interview
Naomi Watts interview
Quvenzhane Wallis interview
Darth Sidious vs. Darth Maul & Savage Oppress (don't know how long it will remain online, so watch while you can).