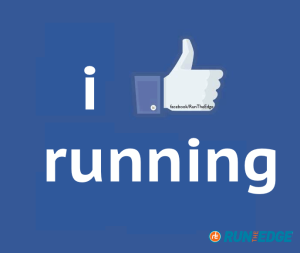 Days like this, I wish I could afford to have a coach.
The weather finally cooperated (50s and dry, no ice on the trails), so I jumped on the chance to run outside again. It did mean changing up my schedule (breakfast before run, no GU), but it seemed a small price to pay.
And it was a joy to get off the treadmill and back onto the trails. While it was pretty damn windy, particularly the crosswinds, the temperature was warm enough and the rain stayed away. All said, the best running conditions we've seen for months and months.
If only the same could be said for my running capability. The two weeks I had to take off for illness & injury has seemingly killed my endurance. My speed is still there, I just can't maintain it for as long. And wouldn't you know, two weeks is how long it takes to lose your running edge.
Of course, running three times in 24 hours could have had something to do with my epic bonk…
No pre-workout gel today, as I ate breakfast (Winner's Circle yogurt: Fage 0% greek yogurt, Grape Nuts, & fresh strawberries) when I woke up since I was going to wait for sunrise for my run.
Since I'm feeling really behind on my training, I didn't try to do a real training schedule run today. I just wanted to get outside and see what my pace and cadence felt like on the trails. As it turns out, that was probably for the best.
I got about 3mi into the run (near Rocket Hall) and I bonked hard. I got a bit lightheaded and my arms went all leaden. I turned around and had to walk for about a mile to recover from it. Even after the walk I felt slow.
Not a deal breaker for Glass City, but I'm starting to worry about my goal of sub-90. Like I said, I wish I could afford a coach. A coach would be able to keep me on track, even with the ups-and-downs.
One of my big failings as a runner is a complete and utter inability to pace myself.I seem to have no setting between "off" and "high". Coaching would give me feedback and maybe someone to kick me down a setting when I try to push too hard and go too fast.
Something to consider budgeting for post-JD.