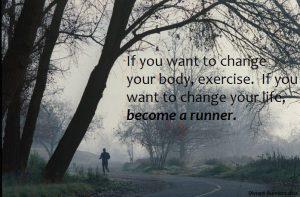 Another day without running. This is getting old quick, but I need to make sure I recover properly. It won't help me at all to come back too quick and run myself back into the ground.
But it does mean that I will need to reconfigure my training plan. Fortunately, I have the base to run a half already. So I don't have to sweat the mileage, just the speedwork and other key workouts.
I think I can make it work…
Next week was supposed to be the rest and reset week. An entire week of easy runs meant to let the legs recover. Well, I got my recovery this week. So I will shift next week to this week, this week to next week, and pick back up on the regular schedule in two weeks.
Easy peasy.
Now if I could just get the sun to come out and stay so that I can run somewhere other than the YMCA track. I am prepared to buy a headlamp and a new reflective vest. I will keep my 6:00am runs, but I desperately want to run them outside.
Based on the posts showing up on my Facebook feed from Competitor, Runner's World, and most other running/tri entities posting about how to endure more treadmill running, I'm not alone in wanting this.