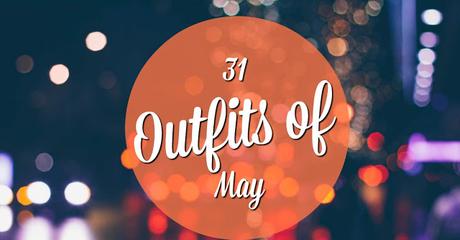 Hello is anyone still there after all this time?! I know I have been awol since March which has been due to work commitments and just a general lack of time and enthusiasm if I'm really honest.
You may remember that last year I did the 31 Dresses of May and I have decided to do a variation of that challenge again this year but this time it will be general outfits and not just dresses.
I am hoping to complete the challenge of showing you a different outfit everyday but I apologize now if I I don't manage it- fingers crossed I will.
For day one I have decided to go with a top/dress I picked up from Boohoo at the beginning of last month as I wanted something comfy to take on holiday with me (we went to Saltfleet in Lincolnshire) and this fit the bill perfectly.
I must admit I had looked at this top a few times and finally decided to buy it when they had a promotion for cheap next day delivery running!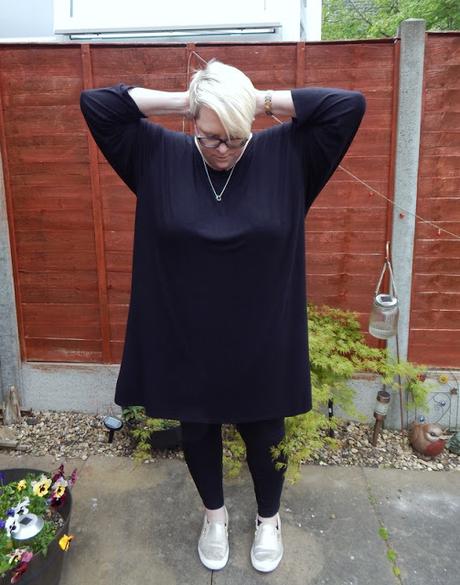 So from the front it looks quite plain and boring, but wait until I turn around!!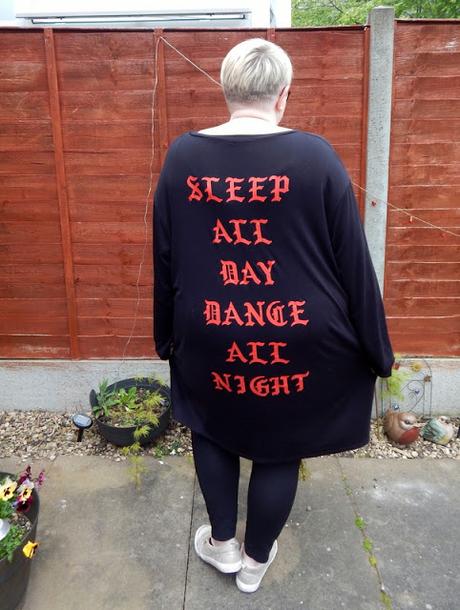 Yes that's right it says Sleep All Day Dance All night on the back which if only that were true!!! My only gripe is the sleeves as they are really long I'm sure that companies just take basic patterns and size them up which then makes some of the proportions wrong! For reference this is a size 28- I sized up as I don't fully trust Boohoo sizing and I wanted this to be flowy and oversized but it also means the neck is large as well!
I am pleased with the way it washed there was no shrinkage and it hasn't lost its shape so that is a win in my book!
I know this look isn't everyone's cup of tea but I do love my oversized dresses and tops and this outfit appeals to my inner 17 year old who would have worn this with DM's!
Outfit details
T-shirt Dress Boohoo
Leggings Aldi
Trainers Primark