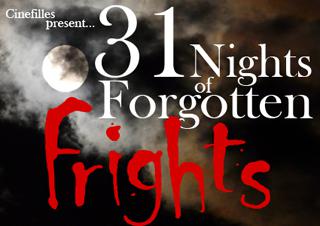 Last October, we brought you Freaky Fortnight, two weeks of our favourite Halloween-themed films. But as major horror buffs, that wasn't enough for us this year.
This October, we're bringing you 31 Nights of Forgotten Frights. Join us every night  at 6 p.m. for the next month as we remind you of some of the greatest gore fests, hauntings and nightmare-inducing films that you have either never heard of or just assumed were dead on arrival. We won't give you all the gory details - you'll have to watch them yourself to find out - but we'll give you just enough to have you (blood)thristin' for more!
What's your favourite scary movie? Comment below, shoot us an e-mail (

[email protected]

) or folloow us on Twitter.