One of the most important questions I love to ask founders is: Please share the top 3 tools and resources you're currently using to grow your business? In some cases, it's usually something that I already knew or heard about in the past. But every so often I'll discover something new, something that can make life as an entrepreneur much easier.
It is with that mindset that I bring you this compilation of the top tools and resources entrepreneurs use to grow their business. I must admit that some of them you'll easily recognize, but I guarantee that most will be new.
So here you go! The startup resource list: 300 + tools and resources for startup founders and new entrepreneurs.
STARTUP ACCELERATOR & INCUBATORS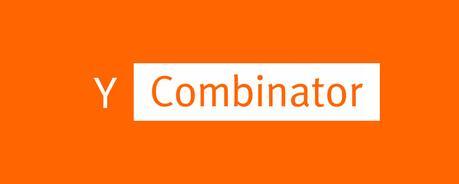 "Tell me and I forget, teach me and I may remember, involve me and I learn." ― Benjamin Franklin [Tweet it]
Ycombinator: Funding for early stage startups
TechStars: Seed funding, intensive mentorship (Founder story here)
500 Startups: Invested in over 500 companies world wide
Boom Startup: Mentorship driven investments (Sandy, Utah)
Beta Springs: Accelerator for technology and design entrepreneurs (Providence, RI)
Launchpad LA: Los Angeles startup accelerator
Jumpstart Foundry: Tech product accelerator in the Southeast (Nashville, TN)
Capital Innovators: Accelerator Program, based in (St. Louis MO)
AlphaLab: Accelerator for startups (Pittsburgh, PA)
FounderFuel: Accelerator program in (Montreal)
AngelPad: Global accelerator in SF and NYC
Brandery: Seed-stage startup accelerator
Capital Factory: Incubator and co-working for entrepreneurs. (Austin, TX)
Fortify Ventures: Early stage technology investment fund (Washington, DC)
Colodesk: Ecosystem for lean startups (Stamford, CT)
Social Enterprise Trust: Focus on developing the social entrepreneurship sector in (Hartford, CT)
Tech Wildcaters: Turning people into entrepreneurs and startups into companies (Dallas,TX)
Mucker Capital: Los Angeles seed and pre-seed stage venture fund
Karlin Ventures: An early-stage venture capital fund (Los Angeles, CA)
Bizdom: Startup accelerator in Detroit and Cleveland
Society 3: Startup Accelerator with focus on traction
ER Accelerator: Entrepreneur round table accelerator (NYC)
Dream it Ventures: Helping people build great companies (Austin, TX)
Launch Box: Seed-stage investment firm
Surge Ventures: They invests in entrepreneurs solving energy problems using technology (Houston, TX)
Micro Ventures: They raise capital for tech related businesses (CA, TX)
Be Great Partners: Seed funds, co-working and events. (Los Angeles, CA)
Ecommerce Accelerator: Hybris multi-channel commerce integrators for technology startups
Lemnos Labs: Hardware incubator in San Francisco, CA
Catapult Chicago: A peer-selected environment designed startups and talented people
CROWD FUNDING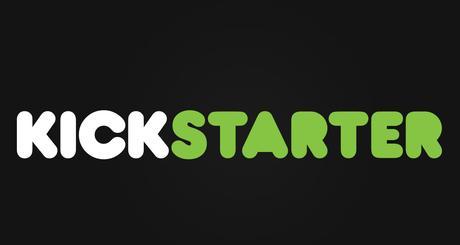 " Life is not scripted. Conversations with our donors should not be either" - Unknown [Tweet it]
STARTUP EVENTS & ORGANIZATIONS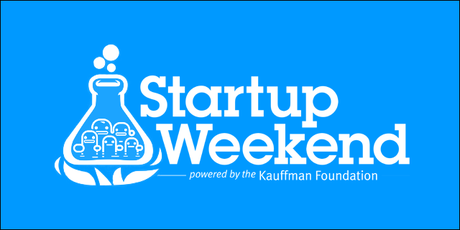 "The new source of power is not money in the hands of the few but information in the hands of many." ― John Naisbitt [Tweet it]
Startup Weekend: Launch a startup in 54 hours no talk, just action (How it Works)
Tech808: A conference focused on entrepreneurs who love Hip Hop (Founders Interview)
Startup Grind: Global startup community designed to educate, and connect entrepreneurs
(YEC) Youn Entrepreneurship Council: Invite only entrepreneurship organization
Startup Riot: 1 Day. 2 keynotes. 30 startups
SXSW V2V: A Boutique Event for Startups to Learn, Connect and Grow
Launch Festival: Launch startup, learn, starup pitches and hackathon
SXSW - South by Southwest: Annual startup accelerator pitch event for companies
Future Stack: Changing the world with software and data
Velocity: Conference to building a faster stronger business
Structure: Startup events by GIGA OM
Infusion Con: Small business conference and events
Apps World/ North America: Developer conference & exhibition
ITAC: Improve the performance of mid-size firms that create technical and manufactured products
DEMO: New Tech Solving Big Problems
Startup Connection: Venture showcase entrepreneur resource fair
Technori pitch: Monthly event where new startups showcase what they have just launched
TechWeek: A startup launch competition by Techweek
Founder Showcase: See tomorrow's companies, today
Finovate: Conference showcase the future financial & banking and technology
Startup Pitch Night: a place where founders can practice and improve their startup pitch
The Startup Conference: Startup meet and select promising entrepreneurs between February and May
Social Media Strategies Summit: Social media marketing summit
Pitch Force: A monthly fundraising event for startups
Social Media Marketing World: A large social media marketing conference.
DOMAIN GENERATOR & SOCIAL PROFILE NAME CHECK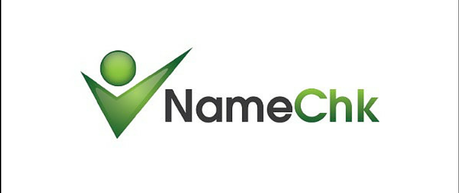 SOCIAL PROFILE NAME AVAILABILITY
NameCheck: Check username availability for multiple social sites
NameVine: Instantly find domain name and social media account
Name Checkr: Check domain & social username availability across multiple networks
DOMAIN GENERATORS
PRESENTATIONS & VIDEO EXPLAINERS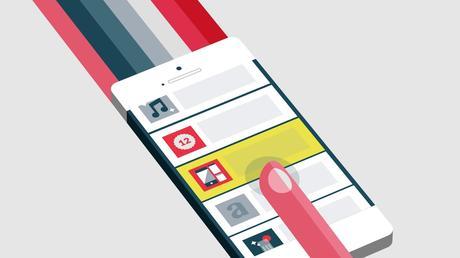 "I think people don't like when you're not confident about what you're pitching, and they don't want to invest in you or get behind you"- Lori Greiner [Tweet it]
BETA TESTERS & STARTUP PITCHES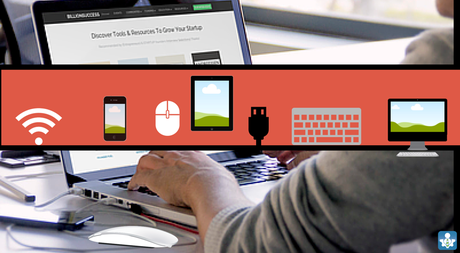 "Your most unhappy customers are your greatest source of learning" - Bill Gates [Tweet it]
LEARN TO CODE - THE LANGUAGE OF TECH STARTUPS
"Learning never exhausts the mind" - Leonardo da Vinci [Tweet it]
HR FINANCE, ACCOUNTING & PAYROLL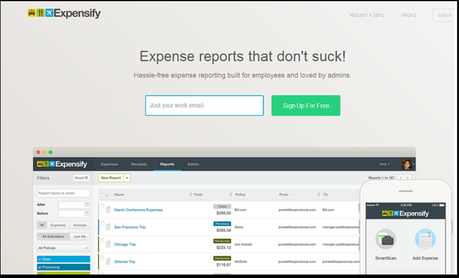 "People always ask me, 'Were you funny as a child?' Well, no, I was an accountant" - Ellen DeGeneres [Tweet it]
CREDIT CARD READERS FOR MOBILE
OUTSOURCE AND FREELANCERS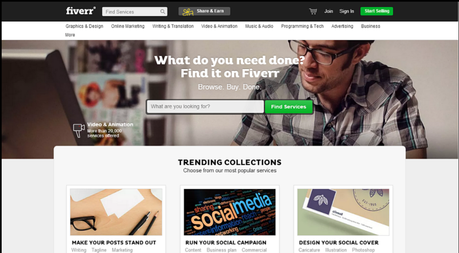 "If you deprive yourself of outsourcing and your competitors do not, you're putting yourself out of business" - Lee Kuan Yew [Tweet it]
Fiverr: The $5 market place for creative and professional services
Elance: Access to freelance professionals
Odesk: Hire freelancers and get freelance jobs online
Staff: Hire skill staff around the world (Founder Interview)
Guru: Find and hire talented freelancers
Freelancer: Hire freelancers for you online job
Outsource: Hire freelancers or find freelancing job
Rent a Coder: Exactly what the name said "Rent a Coder"
Tomigo: Employee referral program - social recruiting
Accelerance: The process of finding outsourced software developers
MUST HAVE APPS & CLOUDS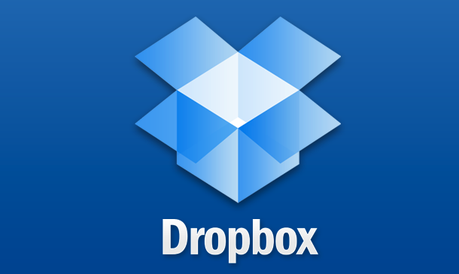 CLOUD STORAGE
NOTE TAKING & TASK APPS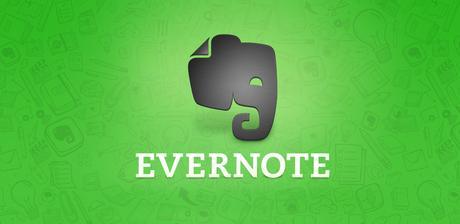 EVENTS & COMMUNITY TOOLS
FOLLOW THE BEST STORIES, NEWS & RSS READERS
A/B SPLIT TESTING & LANDING PAGES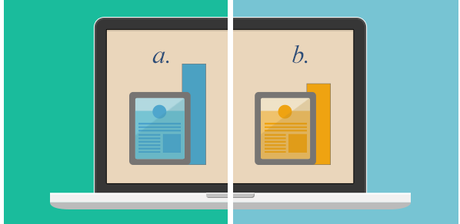 "Testing leads to failure, and failure leads to understanding" - Burt Rutan [Tweet It]
CUSTOMER SERVICE, FEEDBACK & TICKET SYSTEMS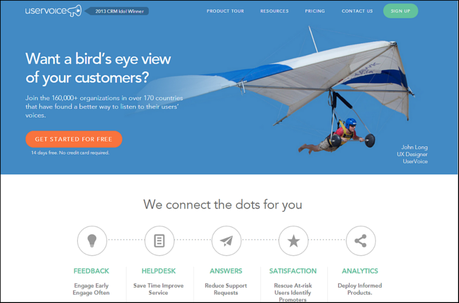 "You'll never have a product or price advantage again. They can be easily duplicated, but a strong customer service culture can't be copied" - Jerry Fritz [Tweet it]
SURVEY BUILDERS AND FORMS
EMAIL NEWSLETTER & SUBSCRIPTION SERVICE
ANALYTICS & HEAT MAPS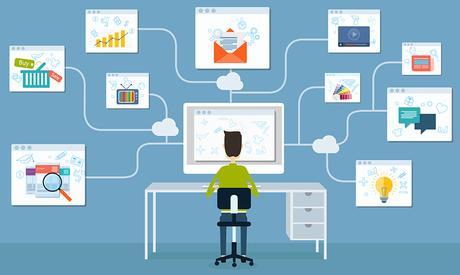 "Without big data analytics, companies are blind and deaf, wandering out onto the Web like deer on a freeway " - Geoffrey Moore [Tweet it]
Google Analytics: Free web analytics
KISSmetrics: Customer intelligence & web analytics
SeeEvolution: Website's heat maps in real time
Mixpanel: Analytics platform for mobile and the web (Founder Interview)
Inspectlet: Record videos of your web visitor as they use your site
Clicky: Analyse web traffic in real time
Crazy Egg: Visualize where your visitors click
Quintly: Professional Social Media Analytics
Itrend: Insight from social data analytic
SocialBro: Analyze, engage and monetize your Twitter audience
Follower Wonk: Twitter analytics, follower segmentation, social graph tracking
ClickTale: Improve digital customer experience heatmaps
User Report: Survey, click tracking and feedback for websites
Ghost Rec: Record real visitors surfing your website
Mouse Flow: Mouseflow lets you record website visitors and see website heatmaps
TASK & PROJECT MANAGEMENT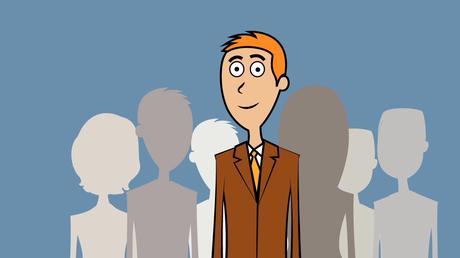 "Procrastination is the foundation of all disasters." ― Pandora Poikilos [Tweet it]
SCHEDULE & MEETING APPOINTMENT
TIME TRACKING
EMAIL MANAGEMENT
COMMUNICATING
HipChat: Private group chat, video chat
Slack: Brings communication together
Sqwiggle: free server-less peer to peer LAN messenger
VIDEO CONFERENCE CALLS & ONLINE MEETINGS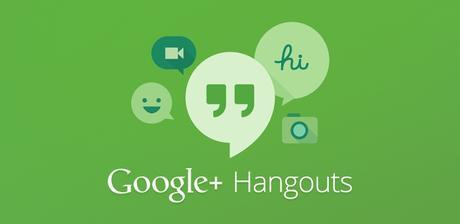 PHONE SERVICES & PROFESSIONAL PHONE NUMBER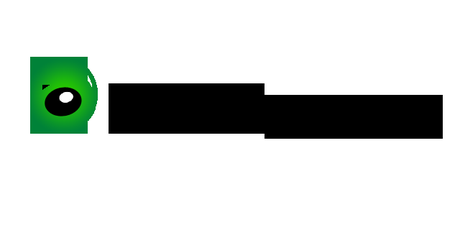 STARTUP NEWS, BLOGS, AND MAGAZINES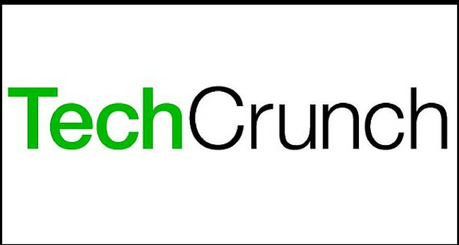 "Keeping a 'CEO blog' or 'founder's blog' can be a great platform for engaging your users in a nontraditional way, reaching people outside of your product pitch and building rapport without selling them anything except a belief in your ideas" - Kathryn Minshew
REPORTERS. JOURNALIST. PRESS & MEDIA RESOURCES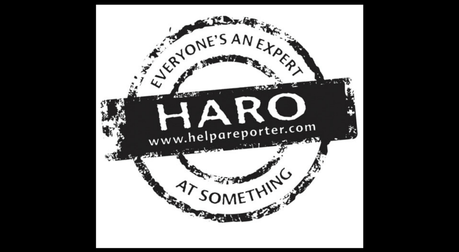 "Without publicity there can be no public support, and without public support every nation must decay." - Benjamin Disraeli
STARTUP REVIEW & INTERVIEW SITES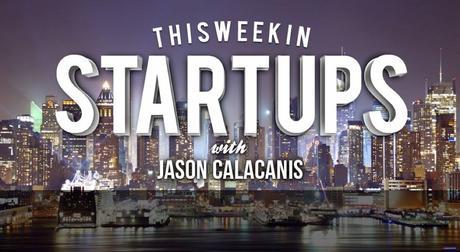 LISTEN & WATCH INTERVIEWS
Mixergy: Learn from proven entrepreneurs @AndrewWarner
Growth Hacker TV: Bronson Taylor interviews successful entrepreneurs and marketers
Valley Girl: The valley girl show with Jesse Draper
Eventual Millionaire: Jaime Tardy interviews self made millionaire entrepreneurs
Ted: Ideas worth spreading
FounderLY: Sharing startup founder stories
Startup Talk TV: A curated collection of startup interviews
Entrepreneur on Fire: Daily interview show with successful entrepreneurs (host John Lee Dumas)
Rocketship.fm: Listen to interviews with startup founders about growth, funding, sales and startup life.
STARTUP REVIEW SITES
STARTUP COMMUNITIES & DIRECTORIES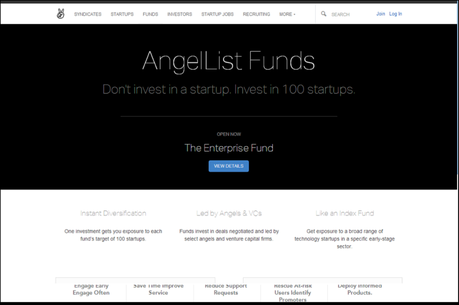 "Every person is defined by the communities she belongs to." ― Orson Scott Card [Tweet it]
ENTREPRENEURS
PROGRAMMERS, CODERS COMMUNITY
CRM SOFTWARE & EMAIL TRACKING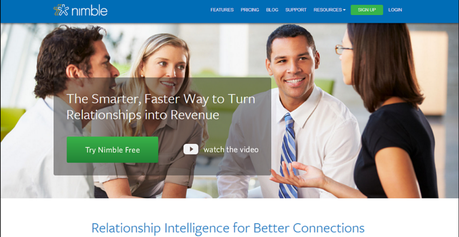 "I'd rather send out a mass email then hang posters all over the place"- Todd Barry [Tweet it]
Nimble: Powerful CRM system combine with social media (Founder Interview)
Zoho: Web-based online office suite
Close.io: Close more deals, make more sales
Pipedrive: Sale CRM for small teams
Salesforce: CRM and cloud computing for businesses
SugarCRM: Online customer relationship management
Pipeliner: Sales management software for apps (Founder Interview)
Yesware: Email tracking. Learn what happens after you hit send (Founder Interview)
Boomrang: Schedule sending email (Gmail)
Rapportive: Shows you everything about your contacts right inside your inbox
VIDEOS, GRAPHICS & ICONS
"Design is not just what it looks like and feels like. Design is how it works" - Steve Jobs [Tweet it]
GRAPHICS
PREPARING MOCK UP
STOCK PHOTOS
ICONS
Iconfinder: Free and premium icons
Glyphicons: Prepared monochromatic icons and symbols
Dry Icons: Icons and vector graphics
IconMinds: Vector icons for iOS8,iOS7 & Android
The full list here: 15 Best Websites To Download Free Icons
WEBSITE BUILDERS & CMS TOOL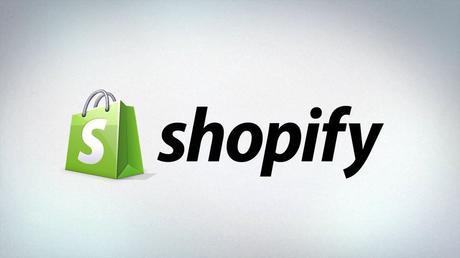 CREATIVE PROFESSIONALS & DESIGN COMMUNITIES
INFOGRAPHICS CREATORS AND SCREEN CATCHERS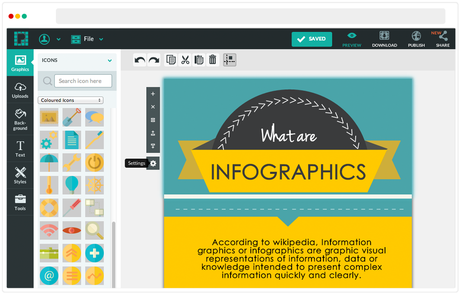 INFOGRAPHICS
SCREEN CAPTURE & RECORDER
ENTERTAINMENT FOR ENTREPRENEURS
I know HT M L (how to meet ladies) - Erlich of Silicon Valley [Tweet It]
BUSINESS TV SHOWS
BUSINESS MOVIES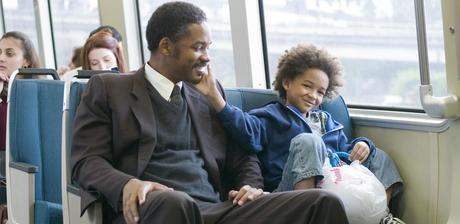 STARTUP DOCUMENTARIES
Startup.com: (2001)
Something Ventured: (2011)
Steve Jobs:
Pirates of silicon valley: (1999)
Ctrl-alt-compete: (2011)
Enron: The Smartest Guys in the Room: (2005)
The Call of the Entrepreneur (2007)
The Corporation (2003)
OTHER COOL THINGS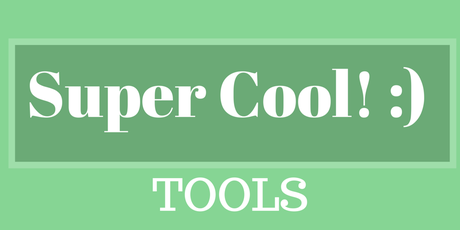 "Keep calm, and stay cool. you're an entrepreneur" - Herby Fabius (made this one up) [Tweet it]
NEED MORE! - These guys can help.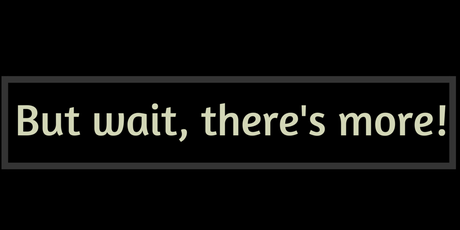 The following two tabs change content below.