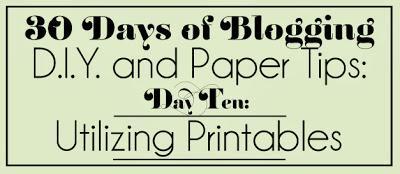 It's Day 10 and we are still blogging! Today, I want to discuss printables... For weddings, baby showers, parties and more... Please try to take advantage of the pre-designed, gorgeous pieces of stationery that will add a special flair to your party details!
What are printables?
"Printables" refer to pre-designed templates including, but not limited to place cards, photo booth signage, reserved seating tents, invitations, favor tags, cool backgrounds, etc. I've seen places where you can actually customize your printable and a file is generated for you to download, and also blank templates for download that you yourself have to customize.
Should you consider utilizing them?
I think printables are smart and cost-saving. I know that I should be coercing you into having ALL of your wedding and special event paper customized by myself, but I really don't think its necessary unless there is a theme woven through all of your materials. If there is not, and your event does not dictate everything to be "matchy-matchy", then there are thousands upon thousands of pre-designed templates that you can and should consider.
Tip 1:
Use nicer paper!!! Don't just use the standard 24lb. stock that is normally stocked in a laser printer. Source some 80# text or even 65lb. (light cards stock).
Tip 2:
If some of your printables will end up requiring adhesive (i.e. straw flags, favor tag labels, etc.), consider running the file DIRECTLY onto label stock. You can source full sized sheets of pressure sensitive label stock from most office supply stores.
Tip 3:
Again, I also like for shapes to have some sort of auto cutting... Consider purchasing circular punches of the same diameter to accommodate your circular shaped printable purchases.
---
Check out our "Best Printables" Pinterest board: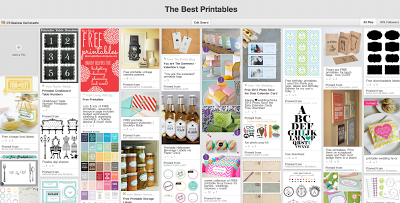 TONS of cute printables here, a lot of them FREE!!!
Thanks for hanging out with us for day ten, we'll be back tomorrow with more goodies and tips!!!
--ct