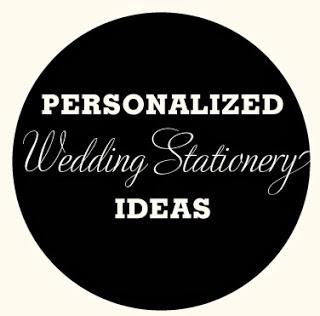 Happy Friday! Today I'd like to discuss different ideas for personalizing your wedding stationery. GONE is the cookie cutter wedding. Poof! I haven't seen on in a long while, have you? Couples today want to infuse their personality into their big day, and there are so many ways to do it! Let's unpack three...
1. Table Names vs. Table Numbers
Table numbers are an area where some personalization can be introduced. Using table names can either directly relate to the wedding theme or they can be names that are personal to the couple. Movie titles, names of special places visited, host city landmarks, etc.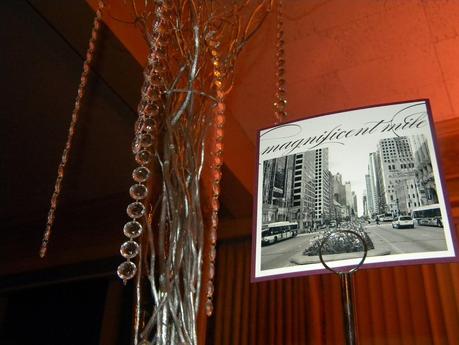 ---
2. Unique Chair back signs
Chalkboard signage, special titles, Mr. Right and Mrs. Always Right, just another way to put your own stamp on this day.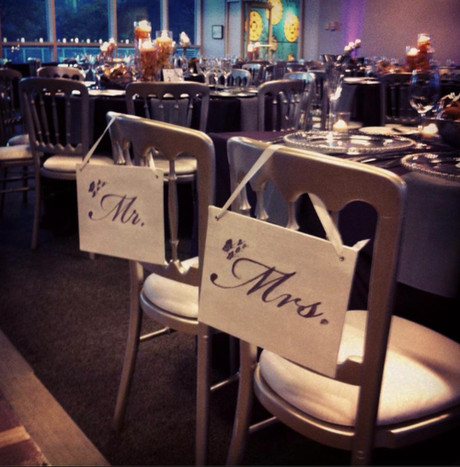 Hand painted Mr. and Mrs. signage on canvas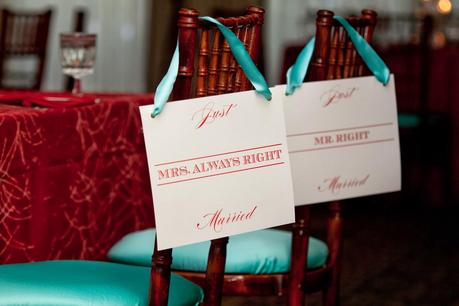 Mr. Right and Mrs. Always Right signage
©Rush Photography
---
3. Creative Signature Drink Names
"Me and Mrs. Jones", "The Bubbly Bride", "Apple of my Eye"... So many fun names to come up with for these drinks! Have some fun here...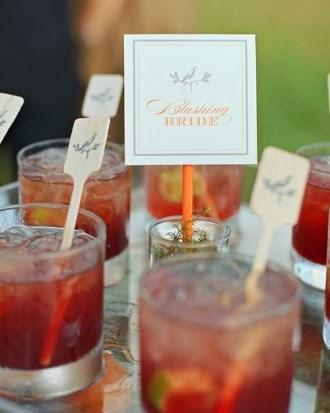 Check out over 60 cocktails at Martha Stewart Weddings
Enjoy the ideas and have great weekends!
--ct