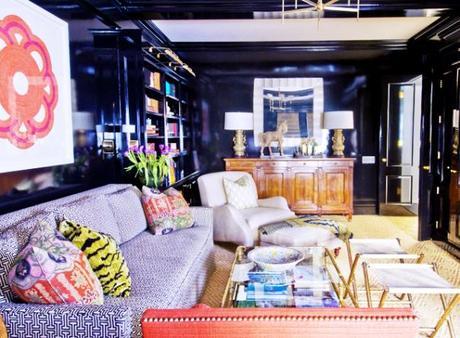 Happy Friday Gorgeous! Whether you are bold or meek and mild there are many ways to incorporate pattern into your home. Incorporating patterns can be a little tricky so you should keep things simple and choose pieces that are reflective of your style and personality.
Here are some tips on how to incorporate patterns into your home decor.
FOR MAXIMUM IMPACT:
Pick a patterned sofa, lounge chairs, etc… to make a big statement. You can also mix multiple  patterns together but the rule to follow is avoid using two patterns together that are the same scale; they will compete with each other and it can be too much.
FOR A TASTE:
In bedrooms use head-boards that have a simple pattern and contrast it with white bedding in order to avoid overloading the space with too many patterns. In any room, rugs are the perfect way to incorporate a dose of pattern into a room.
FROM THE BEGINNER:
If your afraid to use pattern on large-scale, introduce accessories such as pillows, throws, and lamp shades; it's an effortless way to jazz up your room.
Gorgeous, do you like to have patterns in your home? Let me know in the comments.
Stay Gorgeous!
Source: Domaine