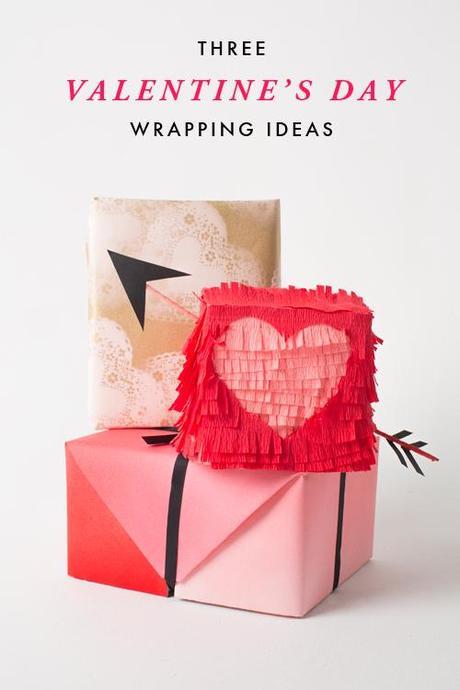 photography by Trisha Zemp
Guys. I love wrapping gifts (can you tell?!). I just wish I actually gave gifts more often. Life's paradox.
I made a few Valentine's Day gift wrappings that are SO easy. Give 'em a try! First up, ombre wrapping paper...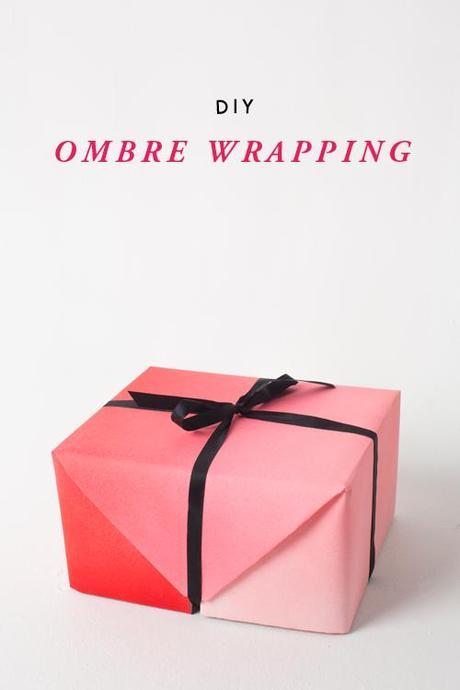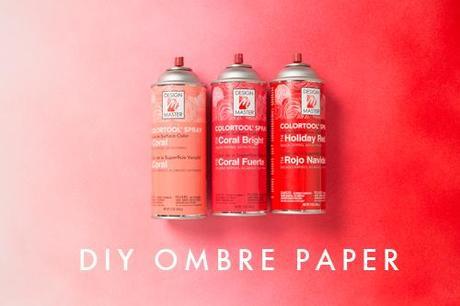 You will need: paper (white butcher paper is fine), 3 shades of the same color (I chose red, coral bright, and coral from Design Master floral spray)
Step 1: Start at the base of the paper and spray with the darkest color first.Step 2: Next, go with the next darkest and partially spray into the first and then to about the half way point of the paper.Step 3: Lastly, use the lightest spray and spray partially into the second color and then nearly down to the edge of the paper. Leave a bit of the white color as the fourth color.
DONZO! So easy, right?
Next...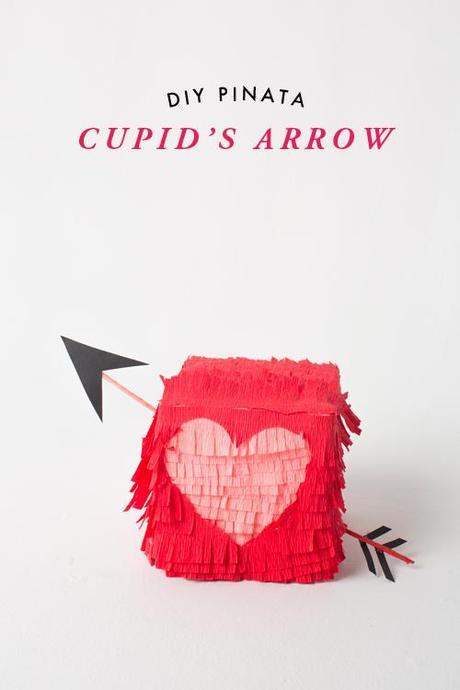 I was making another Valentine's project with cupid arrows and then it dawned on me to put it into this project as well. DING! I've done a pinata gift wrap before but decided to mix it up by doing two layers and cutting one out to reveal the under layer.
Materials to make heart box: two shades of crepe paper (I chose red and pink), gift box, scissors, glue gun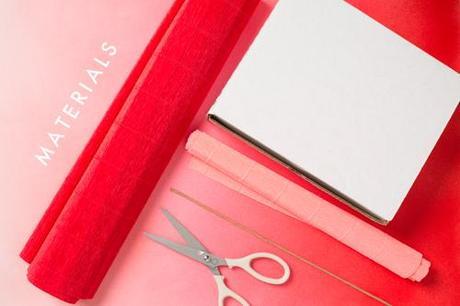 Step 1: With the crepe going against the grain, cut a 1 1/2" inch wide streamer with your lighter colorStep 2: Fold it in half many times.Step 3: Cut into it about 2/3" and about 1/4" spaced apart.Step 4: Now you'll start pinata-ing the box. Start at the bottom and glue a couple of dabs of glue to hold it in place. Do one side of the box.Step 5: With your darker color, repeat the process for making a streamer.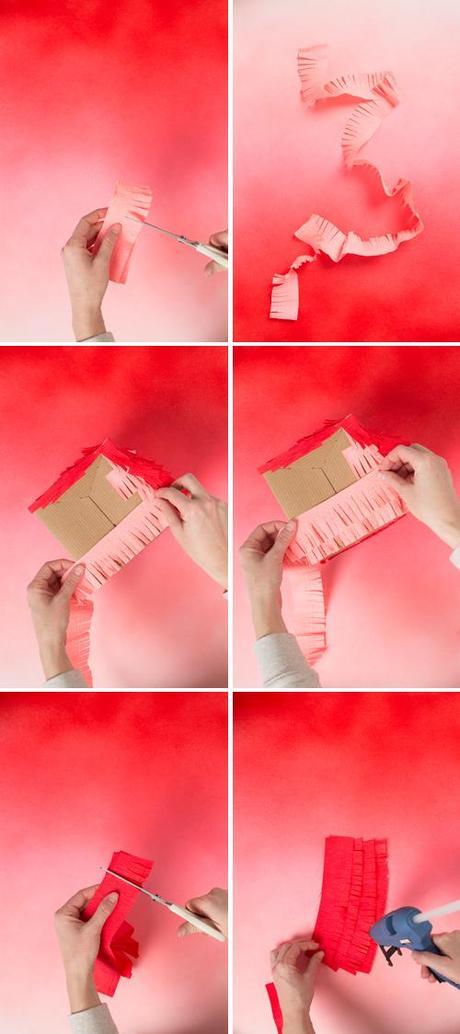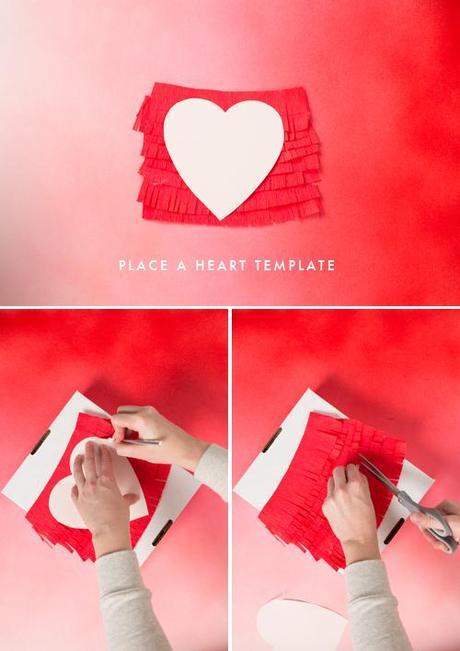 Step 6: Now you'll layer the fringe on top of each other as if you were applying it onto a box, but you're not. You're just gluing it to itself. Make them longer than the width of the box.Step 7: Make a template of a heart out of paper the size that you will want cut out.Step 8: Lay it on the fringe and with an craft knife, cut around it. You'll have to be very careful so as not to destroy the fringe. I did a light cut and then went back with the scissors.Step 9: Once the heart shape is in tact, glue it to the box. Step 10: Continue wrapping the whole box with your fringe.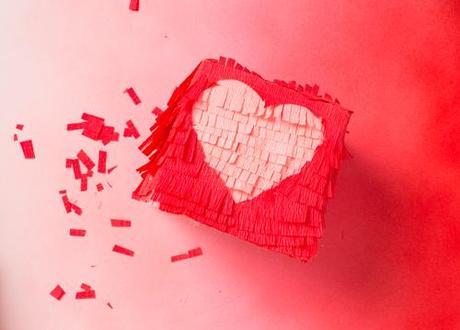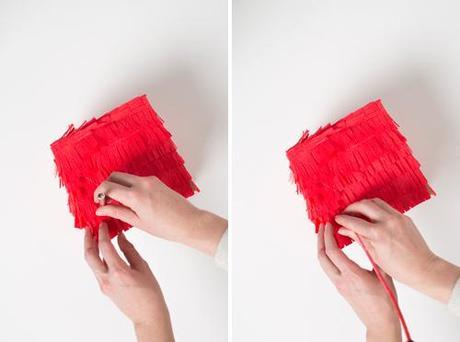 Step 11: To apply the arrow, simply cut a hole with your kraft knife and insert the arrow.
NOTE: I will show how to make this ombre arrow next week. STAY TUNED!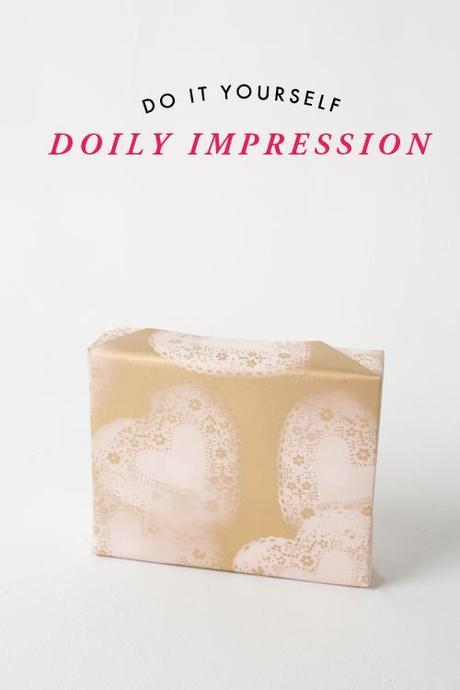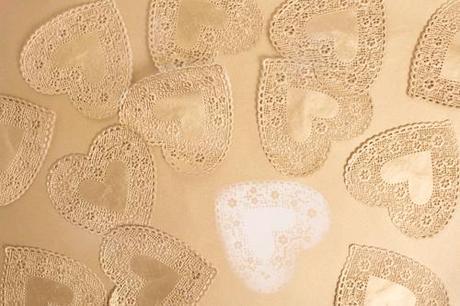 Another easy squeazy wrapping. Takes little time.
Materials: paper (butcher is fine), package of heart doilies, spray paint of your choice, scotch tape
Step 1: Start by putting a bit of tape on all the backs of the doilies.Step 2: Tape each one down randomly.Step 3: Spray paint the top.Step 4: When it's dray, remove them one by one.
DONZo.
What do you think? Easy and fun? I hope so.
Enjoy!
Check out the Valentine's Day gift wrap I did last year