How can something be a "trendy classic"? Well, I simply mean that there are classics that happen to be getting a lot of attention right now. I won't tire of them and keep buying them. The first on my list is Oriental rugs.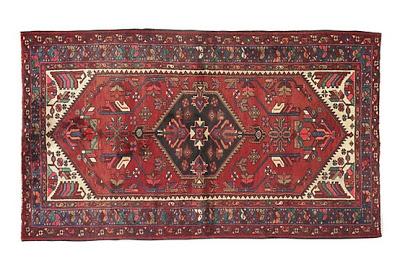 Since I was very little I loved them, imaging romantic flying adventures on them and the inside of a genie's bottle filled with layers of the carpets.
I inherited a small Persian and have been slowly collecting my own.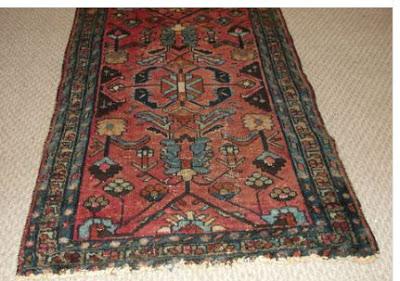 I just bought this one on eBay and I am anxiously awaiting its arrival.
The second thing on my list is blue and white porcelain.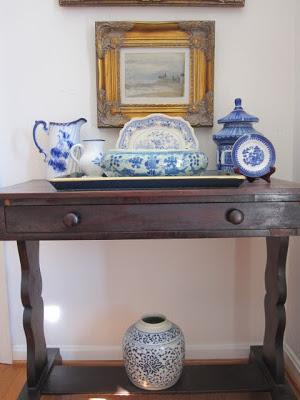 I have much of my great-grandmother's collection and I have been adding to it with antiques and new pieces as I find them.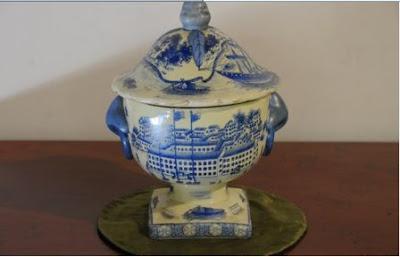 My latest and yet to be delivered eBay buy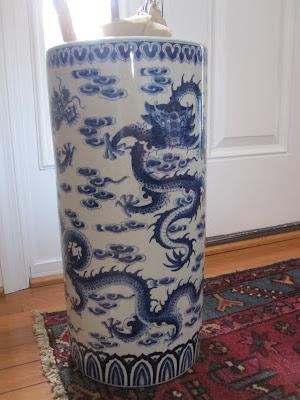 A recent auction find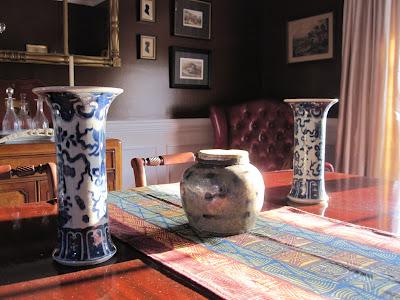 Trumpet vases from The Pink Pagoda
I am not new to loving this color palette. In my first house everything in my kitchen had to be blue or white or blue and white!
The third on my list will be no surprise. It is abstract art. But not just what I paint.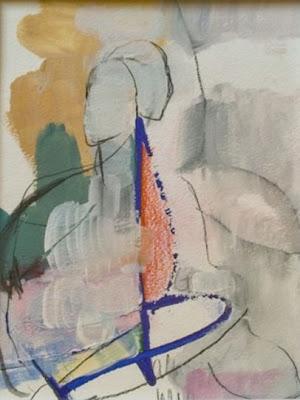 A small mixed media that I bought for my living room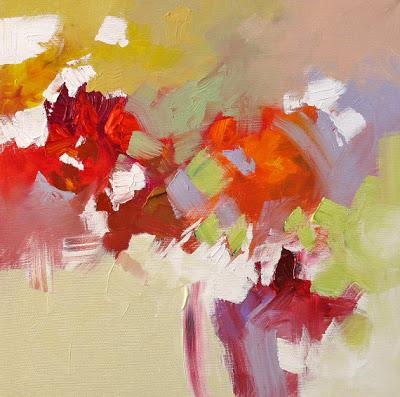 Linda Monfort
This abstract by Linda Monfort was my very first Etsy purchase and inspired my painting "Into elan" which hangs in my daughter's room and is not for sale.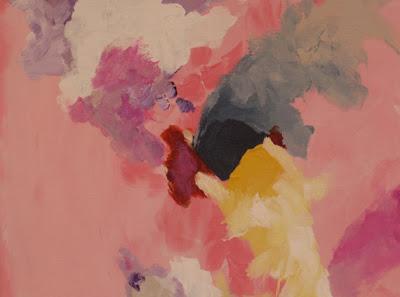 "Into elan"
She likes to touch it because "The good dreams are in there"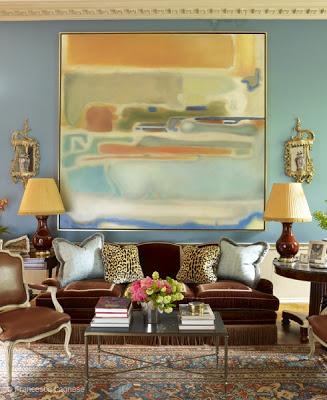 I will not tire of this...ever!
Do you have anything to add to my list?