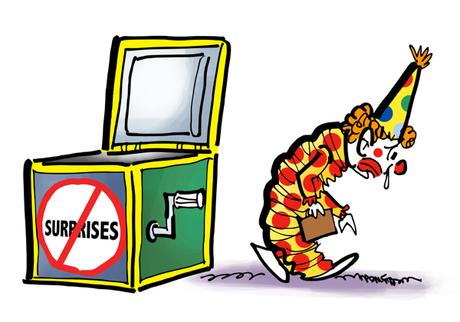 I was featured in an UpJourney post called What Does Exceptional Customer Service Mean to You (42 Great Answers). Some excellent reflections, and well worth reading.

I focused on the following three things:

More than anything else, you have to keep clients informed.
Taking a chance on an outside contractor is a huge step– a big risk. They might come highly recommended, but you've never worked with them before— and that's worrisome. I try to keep my clients informed at all times. It's especially important in the case of short deadlines.

If I'm working on ideas, I let them know. If I'm working on sketches, I let them know. I don't wait till I have something "official" to show them. When clients don't hear from you, they worry. Keeping them informed builds trust and establishes credibility.

Equally important: No surprises.
I'm an illustrator. I create images that are going to impact my client's brand, whether it's a business or a publication. The client is going to tell me what they want. Sometimes they'll be very specific, but ofttimes not. They may not be clear on certain technical details— so they'll want my advice and ideas.

When I share information and ideas, I need to encourage their feedback and make sure they're happy with any proposed design. Nothing kills credibility faster than to be presented with finished work that contains a surprise: something the client didn't know about and didn't approve.