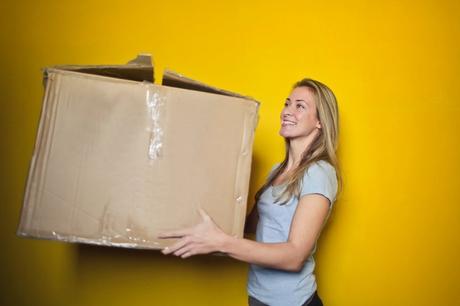 Photo by bruce mars from Pexels
If you recently purchased a home or signed the lease on a new apartment, congratulations! In addition to updating your mailing address with your employer, bank, and credit card companies; introducing yourself to your new neighbors; and getting a new driver's license, one of your major undertakings in the next few weeks will be to move all of your belongings from your current residence to your new one. In order to make sure that the moving company you choose to hire is legitimate and reputable, follow these steps.
Ask For Referrals
Do you know anyone who recently moved? If so, reach out to him or her to ask which company he or she used. If a friend, family member, coworker or acquaintance had a good experience with a particular company, you may wish to reach out to that company. As an added bonus, some moving companies may offer a friends and family discount or referral incentive, potentially saving you money.
Get Multiple Estimates
Why assume that the first price you are quoted is the best available? You should consult at least three different companies for price estimates before making a commitment. Price isn't everything, and you may choose a company that does not offer you the lowest price due to other factors, but it is ideal to be as informed of your options as possible.
Consult the Better Business Bureau
The Better Business Bureau is a nonprofit organization dedicated to collecting information about businesses in order to help consumers make informed decisions. It is free and easy to look up a moving company on the Better Business Bureau's website. If the company has a poor rating, you should consider it a red flag.
Although the process of moving can be overwhelming, it is important that you follow these steps before hiring a moving company. You will both avoid being taken advantage of and decrease the chances of your belongings being harmed or stolen. Good luck, and congratulations again on your new home!