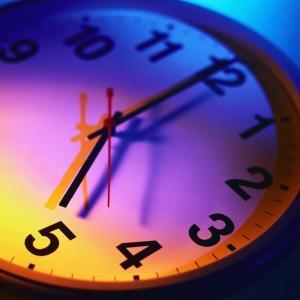 While discussions about the Department of Transportation's new Hours of Service (HOS) regulations rage on, there's no getting around this simple fact: Motor carriers operating in interstate commerce and drivers of commercial motor vehicles need to comply with the regulations. There is no "honeymoon" period. Violators will be cited, and each violation represents a potential cost that could be prevented. The risks are real. Companies that allow drivers to exceed driving limits by more than three hours can be fined $11,000 per offense. Drivers can face civil penalties up to $2,750 for each offense.
In addition, violations represent a safety risk – the Federal Motor Carrier Safety Administration (FMCSA) rules are designed to safeguard drivers and the traveling public by preventing fatigue-related accidents. Under the final rules that took effect July 1:
Drivers must take a 30-minute break after being on duty for eight hours
Drivers can work a full 14-hour day, but must clock out at 14 hours
Once every seven days, a driver must have a 34-hour restart period that includes two time periods between 1 – 5 a.m.
Complicated? Sure. But complications don't mitigate the need for compliance. These three steps will help you and your drivers understand and comply with the final rules.
Step 1: Think of a stopwatch
The easiest way to understand the HOS requirements is to think of a stopwatch. When a driver clocks in, the stopwatch starts. The stopwatch keeps ticking until that driver clocks out – and the driver must clock out in 14 hours.
When – or before – the stopwatch reaches eight hours, the driver must take a 30-minute break. During this 30-minute period, the driver can eat, exercise, make personal phone calls, etc. The driver cannot be filling out paperwork, loading or unloading the truck, or handling other responsibilities connected with the vehicle. In the official HOS terms, the driver "must be at liberty to pursue activities of his/her own choosing."
Important: The stopwatch continues to run during the 30-minute break! While the driver is off duty, these 30 minutes still count against the 14-hour period.
Requiring a 34-hour restart period once every seven days, in essence, creates an artificial weekend. By requiring that the restart includes two time periods between 1-5 a.m., the rules help ensure that drivers have two nights off, and a chance to get the essential benefits of REM sleep.
Step 2: Plan routes for compliance
Keep thinking in terms of that stopwatch. Now, let's say your driver takes a 30-minute break after four hours behind the wheel. When the stopwatch reaches 12 hours and 30 minutes, the driver will have driven for another eight hours straight – and will be required to stop again for a 30-minute break.
On the other hand, if the driver takes a 30-minute break after six hours behind the wheel, no other break will be required during the 14-hour on-duty period. You save 30 minutes for moving business ahead.
As you plan routes, plan for the unexpected – there will be breakdowns and traffic problems and accidents. Build in enough time for your drivers to comply with the HOS requirements, drive safely and still provide customers with on-time pickups and deliveries.
If your route can only be completed in a perfect scenario, a perfect world, then your route has not been planned effectively. Try again.
Step 3: Take advantage of telematics
If you look at the most common violations found in 2013 truck/roadside inspections, "Log Violation" tops the DOT list. Number two? "Driver's Record of Duty Status Not Current." Some other HOS related violations found on the report are: "Driving Beyond 14 Hour Duty Period" and "False Report of Driver's Record of Duty Status."
Since the most common HOS violations are for filling out logs improperly and going over the time limits, it makes sense to address those first – eliminating these violations can take care of about 90 percent of the problems.
Log violations happen for many reasons, including confusion over how the log should be kept. If a driver doesn't understand how to log time correctly, that driver will continue to make logging mistakes. Similarly, there are lots of reasons why drivers stay on duty beyond the specified hours, including the need to complete a route that couldn't possibly be completed in the 14-hour time frame.
With electronic logging and time-alert capabilities, onboard telematics addresses both these concerns, eliminating paper-log mistakes and warning drivers when they are nearing either the eight-hour or 14-hour limits.
Want to take another step?
If you'd like more information on the HOS regulations, the FMCSA provides a summary online. In addition, Transport Topics and Ryder offer a free, on-demand webinar that you can watch at your convenience. You'll find the webinar here.