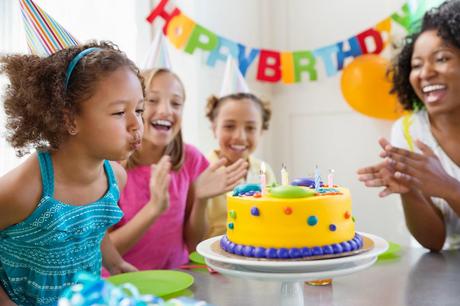 There are a few must-haves for a girl's birthday party. Do you know what they are? If not, continue reading and you will get an idea about them.
 The right birthday theme 
Birthday themes have become very popular these days. In fact, a lot of families in Brisbane nowadays arrange their girl's birthday party keeping a theme in their minds. It has become a very common affair. But choosing the right theme for the birthday is essential. Many families choose to go for a fairy or a princess party theme. They make sure that the entire room is decorated in the way keeping in mind the theme. There are also many parents who choose to opt for the tea party theme or barnyard theme for their daughter's birthday party. However, if you wan you can also ask your girl to choose the theme-she might have some better idea you never know. The right theme can make your little princess feel very special and loved. 
Birthday party costume
 The dress that is to be worn by your girl must match with the theme. If it's a princess theme, then she should be dresses like a princess wearing the right attire and accessories. Similarly, if it is a fairy theme, she should be dressed like a fairy. It would be even better if there would be some more girls dressed in the same way like your daughter. You can ask the parents of other girls who will be invited in the party to dress them in accordance to the theme. Having children dressed according to the birthday party theme creates the desired ambience and enlightens the atmosphere. 
Unique cake
 A birthday party without a cake is incomplete. And especially, if it's a girl's birthday party, a cake is a must. You can ask your baker to make a unique birthday cake for your daughter that will go with the theme. But make sure that the one that you order will be liked by your daughter. You can consult with your baker about the fillings, toppings and fondants that are going to be used.
These are only the few essential things that are needed to make the girl's birthday bash a huge success. While there are many more things that a parent can do for celebrating the occasion, the above-mentioned things will just ensure that the girl savors the occasion for quite long.
So, the next time, you arrange a birthday bash for your girl; make sure you at least have these things in the party.