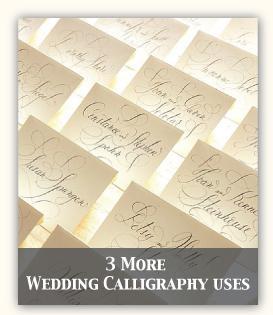 I've found three more uses for your wedding calligraphy! We always discuss envelopes, place cards and guestbooks, but there are soooo many more different cute and unique ways you can personalize items for your big day! Let's unwrap three more...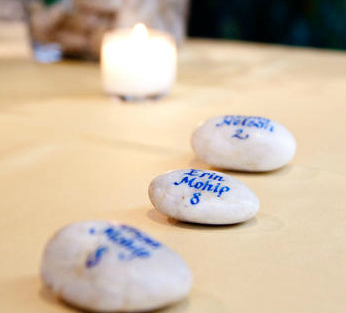 Place "stones" by CT-Designs. I lettered these stones for a wedding reception held at
 the Adler Planetarium here in Chicago.
Great idea if you are getting married outdoors and wind is a concern!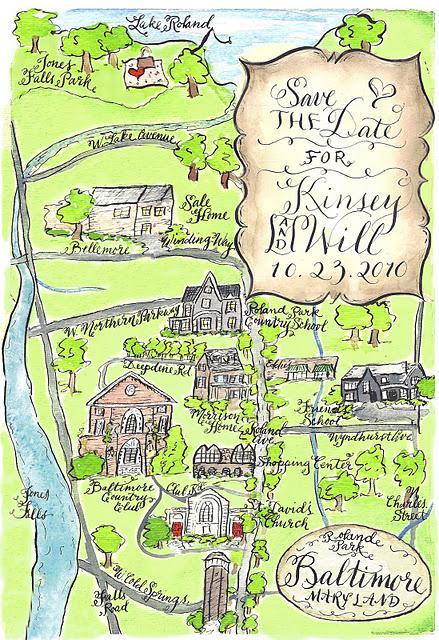 Calligraphy (and watercolor) on maps and save the dates is gaining momentum.
There are also some gorgeous ones on Etsy. This one is by Designs by Robyn Love.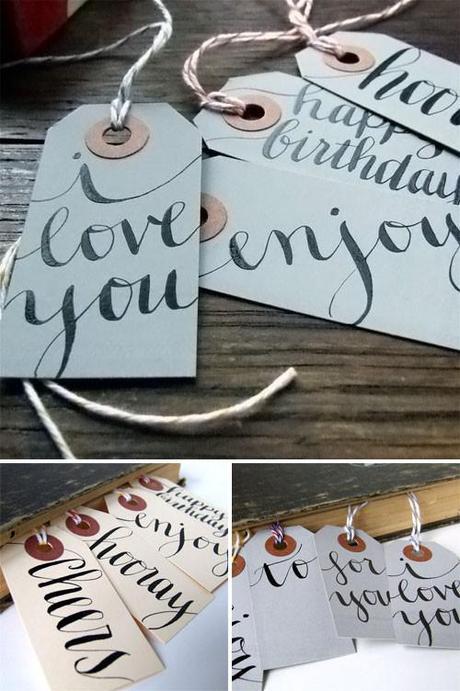 Tags are a GREAT idea for your wedding. So many items you can wrap these guys around.
These can be wrapped around favors, used as hanging place cards, etc.
Photo credit: olderandwisor.blogspot.com
Enjoy the ideas, this lovely #WeddingWednesday and I'll be back on Friday!
Take care,--ct